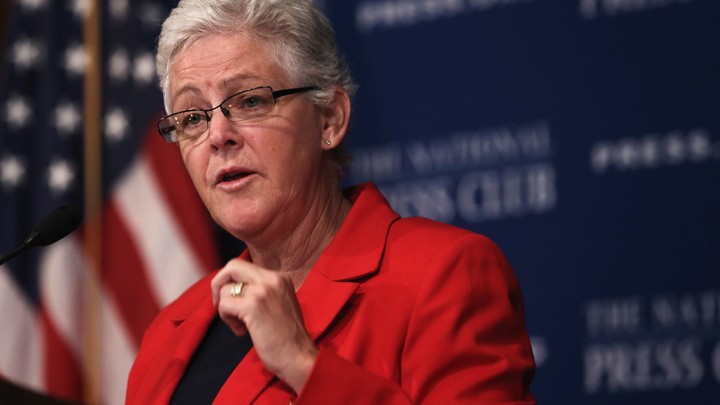 A coalition of national and regional environmental organizations and public-health advocates are calling on the Environmental Protection Agency to draft regulations to limit methane emissions and asking the Interior Department to tighten existing regulations to control releases of the greenhouse gas.
In a letter sent Thursday to EPA Administrator Gina McCarthy and Interior Secretary Sally Jewell, the groups say that curbing emissions of the greenhouse gas aligns with president Obama's second-term climate-change agenda.
Signatories of the letter include Conrad Schneider, advocacy director of the Clean Air Task Force; Elizabeth Thompson, vice president for U.S. Climate and Political Affairs for the Environmental Defense Fund; and Tiernan Sittenfeld, senior vice president for government affairs with the League of Conservation Voters.
"EPA needs to take immediate steps to produce regulations to directly reduce methane pollution from new and existing equipment from this industry," the letter states. It continues on to say: "We look forward to supporting EPA and the Department of the Interior in their efforts to curb methane pollution from the oil and natural-gas industries. Cleaning up methane emissions is a critical near-term step toward implementation of President Obama's new Climate Action Plan and continued U.S. leadership on climate protection and healthier air."
Read the full letter here.
We want to hear what you think about this article. Submit a letter to the editor or write to letters@theatlantic.com.
Clare Foran
is a former associate editor at
The Atlantic
.