Finally, Sherlock Holmes Is Now in the Public Domain
A federal court declared the Conan Doyle family's claim on the characters is no longer valid. So you want to write "Sherlock Holmes, Vampire Hunter"? Go at it!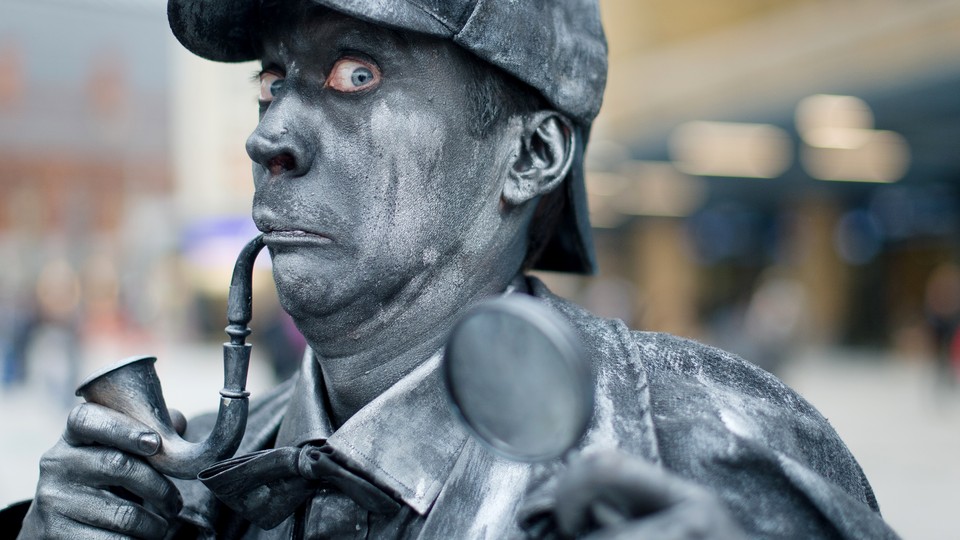 Good news for would-be Sherlock Holmes fiction writers: The century-plus-old literary character, today, has entered the public domain. To use the character in a work of fiction, you no longer need to pay a licensing fee from his estate.
But weren't the books already in the public domain? Kind of. Although all the books but one are in the public domain, the characters were still owned by descendants of Arthur Conan Doyle. Or at least they claimed that, and they sent out licensing-fees notices to those using the characters in the novels (including the recent film adaptations). The Conan Doyle estate has argued that because it claims copyright on the later works (those written after 1923), this should justify owning the characters completely. In the case, the plaintiff, Leslie S. Klinger, who was composing an annotated Holmes anthology, challenged that idea, asking the courts what exactly is still under copyright in the Holmes cannon.
As Techdirt explains, this prompted a tricky, philosophical even, question for the courts:
It used to be believed that the characters themselves were not covered by copyright, since it was only the expression, not the "idea" that was covered. But, a variety of court rulings in the US have ruled in favor of the claim that characters themselves can be covered by copyright.
Well, today the federal judge ordered that Holmes, Watson, and any literary element written before 1923 can join the commons, free of licensing charges. "Where an author has used the same character in a series of works, some of which are in the public domain, the public is free to copy story elements from public domain works," the ruling states.
The Conan Doyle estate was worried that such a ruling would split the character, creating a copyrighted version, and one that's free to public interpretation. But, the judge explained, that's just how characters in the public consciousness evolve. Think of all the renditions of Frankenstein. Very, very few are like the original sympathetic monster that Mary Shelley created. So, if you want to write Sherlock Holmes, Vampire Hunter, go at it!
Some Holmes elements, however, are still under copyright because they were written after 1923. For instance, still protected are:
1. Dr. Watson's second wife.
2. Dr. Watson's background as an athlete.
3. Sherlock Holmes's retirement from his detective agency.
So that Holmes book you were drafting about Dr. Watson's recollections on his athlete days and how he met his second wife from the frame setting of Holmes's retirement community — you still need to pay the licensing fee.