EPA Leader Urges Cooperation on Climate Ahead of Trip to China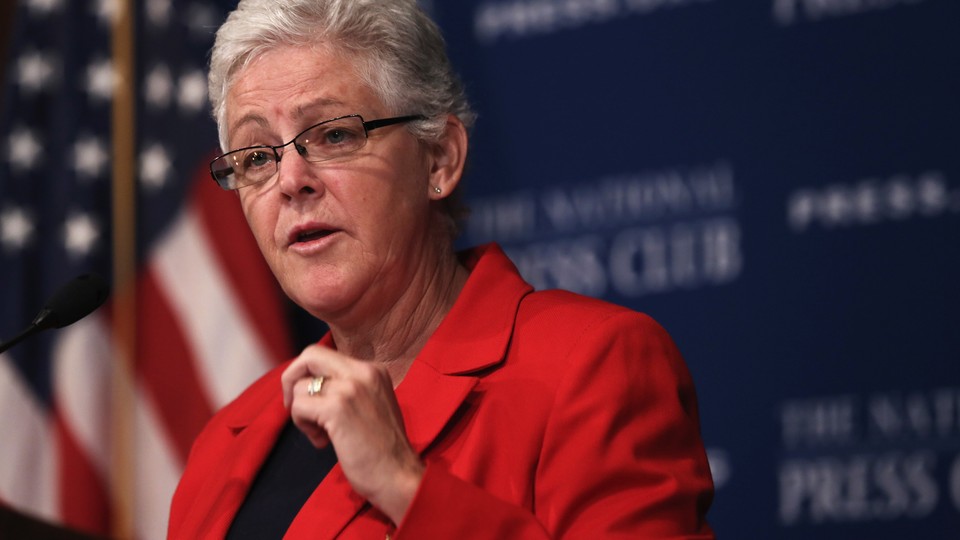 Environmental Protection Agency Administrator Gina McCarthy emphasized the need for U.S.-China collaboration on climate policy on Monday, but failed to outline a plan of action for how the two countries will work together.
"The U.S. and China represent the world's largest economies, the world's largest energy consumers, and the world's largest emitters of carbon pollution," McCarthy said during an event hosted by the Center for American Progress ahead of her planned visit to China next week. "I'd rather not be the largest energy consumers or the largest emitters of carbon pollution, but since we are we're going to get together and we're going to talk."
McCarthy touted the president's climate-action plan during the event and stated that the U.S. will play a major role in facilitating global efforts to rein in carbon emissions.
"We are going to continue at EPA to take the lead in implementing the president's climate-action plan," she said. "We are charged with responsibility to do it and we will meet that challenge — to address the action items in the report and the plan as well as continuing to engage our international partners because it's all about reducing carbon pollution. It's all about adapting to a changing climate and it's all about the United States playing a leadership role in international discussions."
McCarthy called on China to emulate U.S. efforts to improve air quality but was not clear on what the administration will do to ensure that China succeeds in this endeavor.
"China also is facing significant public outcry and they have significant challenges that they need to address," the EPA administrator commented. "But the good news is that we have been there before. The U.S. has faced these challenges. We have faced them well, we have faced them over time.... We know the technologies that are available, we know what planning can do, we know that there are many ways that you can engage states, and in China's case provinces, to bring a sense of urgency to this issue, and we are going to be working with them to address these air-quality issues going forward."
McCarthy also offered some praise for Chinese leaders. "They have established some very ambitious goals," she said. "Not only for air quality but also for climate and we believe that they can learn from the lessons of the United States."