Emails: Administration Decided on Obamacare Delay in August
Officials scrambled on options for small businesses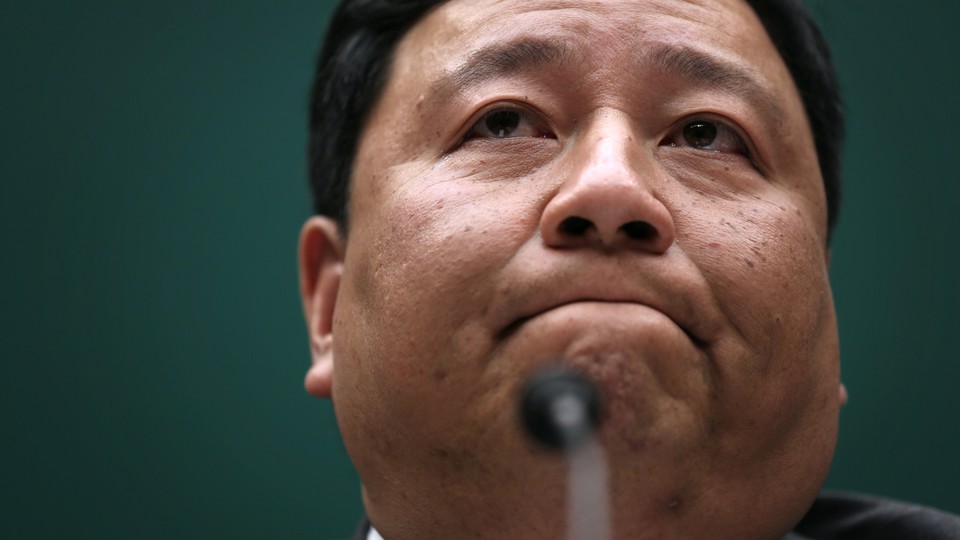 Officials in the Obama administration had already decided they needed to delay new health insurance options for small businesses even as officials were testifying before Congress that the program would be ready, according to newly released internal emails.
The emails, released by Republicans on the House Energy and Commerce Committee, show that officials within the Centers for Medicare and Medicaid Services decided in August that they needed to delay part of a new insurance marketplace for small businesses.
"Guys, this is absolutely urgent and I need an answer on this today. If this is late we have to public announce we are late with a deliverable which means Marilyn Tavenner and the Secretary will have to announce," Monique Outerbridge, director of CMS's Office of Information Services, wrote on Aug. 6.
The delay was not publicly announced until Sept. 26 — just days before the scheduled Oct. 1 launch. The administration has since decided to push back the online enrollment process until next year.
CMS said the emails released Friday only cover part of the decision-making process. Senior officials did not sign off on the final decision to partially delay the small-business exchange, known as SHOP, until mid-September, CMS said.
"The emails in question are between a small group of individuals involved in a broader decision-making process, and they reflect one piece of many conversations about managing deliverables and communicating expectations," CMS said in a statement. "These emails do not reflect final decisions made by more senior CMS officials."
Although the delay was not finalized until September, the emails show that technical officials and contractors knew in July and August they were unlikely to meet the deadline for an Oct. 1 launch.
"As the paper trail broadens, we see more and more evidence that the administration was fully aware its signature health care law was not ready for prime time," Energy and Commerce Chairman Fred Upton, R-Mich., said in a statement. "The documents we are now reviewing tell a much, much different story than what officials testified to Congress."
Officials from CMS and CGI, the lead contractor already under fire for its work building HealthCare.gov, scrambled in July and August to figure out whether they would be able to launch the SHOP exchange on time.
"I've escalated your concerns regarding the SHOP Employee application not being completed until 10/15/13, and the concern that the Employer application development will not be completed until 8/30/13; whereby the Employer will be able to enter the application, get eligibility, shop for a plan, but cannot move through the entire application process because the Employee Application Development will not be completed until 10/15/13," CMS's Jo-Ann Webber wrote in a July 26 email.
Another CMS official noted in response that Chiquita Brooks-Lasure, the policy director for the office implementing most of the Affordable Care Act, had testified the day before that the SHOP exchange would be ready.
CMS officials and CGI ultimately decided on a schedule that had the SHOP exchange opening to employers on Nov. 1 — one month late — and then to employees on Nov. 15.
"Can we sign this in blood?" asked Henry Chao, the CMS information officer who handled much of the implementation effort.
"Whose?" CGI replied.
-- This story was updated at 1:10 p.m.