Dreamers Crowdsourcing to a Degree
Roundup: More undocumented aspiring collegians are turning to the sites where benefactors will help them pay their fees in return for reimbursement after graduation.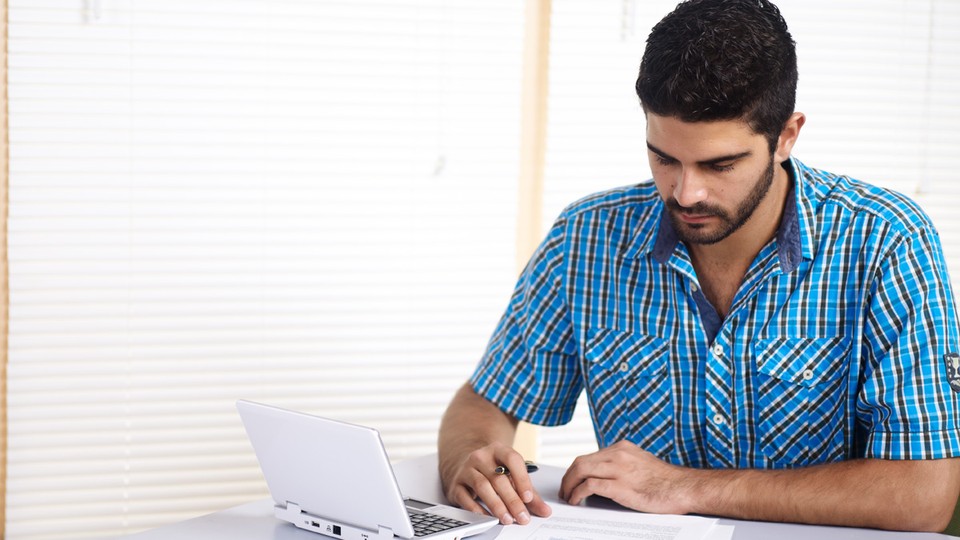 The Next America produces a weekly roundup of education stories relevant to a diversifying nation. These stories date from Nov. 25 to Dec. 2.
HIGHER EDUCATION
UNDOCUMENTED STUDENTS TURN TO CROWDFUNDING TO PAY FOR COLLEGE. About 65,000 undocumented youth graduate from U.S. high schools each year. And while some states may offer them in-state tuition and more institutions are extending financial-aid packages, aspiring Dreamers are looking for nontraditional ways to finance their college. Among alternatives are social crowdsourcing sites like Pave, GoFundMe, and ScholarMatch. With Pave, for instance, a student's financial backers negotiate a percentage of a graduate's income for up to 10 years. Hispanically Speaking News
GOOD YEAR TO BE ADMITTED TO THE COLLEGE OF YOUR CHOICE? The number of high school graduates is the lowest since the mid-1990s, which means more available slots for college admission this year. An expected 3.2 million youth will finish 12th-graders this spring, down from the 1996-97 peak of 3.4 million. That demographic shift means a smaller incoming college freshman pool, perhaps even smaller since a rising portion of high school graduates are Latinos who enroll in college at lower rates. Education News
COLLEGE EARLY-ADMISSIONS PROGRAM AIMS TO BOOST HISPANIC ENROLLMENT. Texas's Bound for Success program is expected to "pre-admit" about 1,500 students, or 20 percent of attendees at Arlington Public School District, to the University of Texas (Arlington), presuming they graduate. The goal is to increase the college-going rates of Hispanics by admitting students to college as early as the beginning of their junior year. Latino Ed Beat
PRESCHOOL AND K-12
WHY DEMAND FOR SPANISH-SPEAKING TEACHERS IS INCREASING. More than 37.6 million people in the United States speak Spanish at home, and, according to 2010 figures, at least 10 percent of public-school students are English language learners--signaling a need for more dual-language teachers. The need for more Spanish-speaking teachers is especially acute for students having trouble in math, science, and history, and more bilingual teachers equates to better attendance and graduation rates. Voxxi
NYC CHALLENGE: 40 PERCENT OF PUBLIC-SCHOOL KIDS DON'T SPEAK ENGLISH AT HOME. In New York City, four in 10 public school students come from families that speak a language other than English at home. Now, with the rollout of Common Core — a nationwide education initiative aimed at standardizing tests and raising the bar to international benchmarks through language-intensive learning in all subject matter — ELLs and other high-need students face the daunting task of keeping pace with more linguistically rigorous testing at a time when many students without such obstacles are already struggling to stay up to speed. City and State NY
HEAD START NARROWS ACADEMIC GAP FOR LATINO KIDS. Dual-language learners represent a large and rapidly growing group of children; in 2006, almost a third of children enrolled in Head Start or Early Head Start lived in a household in which a language other than English was spoken. New research involving young Latino and Spanish-speaking children confirms that widely available public programs help dual-language learners as they head into elementary school. Futurity
SCHOOLS SEEK TO DIVERSIFY ADVANCED-PLACEMENT CLASSES. More than 600,000 academically promising high school students — most of them poor, Latino, or black — fail to enroll in Advanced Placement courses, and schools across the nation are exploring ways to improve those students' prospects for college. For instance, an Orlando, Fla., high school has tripled enrollment in AP courses, partly spurred by incentives to teachers whose students pass AP courses. New York Times
RACIAL ACHIEVEMENT GAP IN BERKELEY PUBLIC SCHOOLS PERSISTS. The 2020 Vision for the Children and Youth program in Berkeley, Calif., began in 2008, aiming to close the achievement gap between African-American and Hispanic students and their white classmates. The gap between African-American and white students has since closed by 30 points, but a 250-point differential still must be addressed in the next six years to reach the 2020 goal. UWire
CONNECTICUT MINORITIES LABELED DISABLED AT SLIGHTLY HIGHER RATE THAN WHITES. Black and Hispanic students are identified as having a disability at a slightly higher rate than their white peers in Connecticut's public schools. Figures from the 2011 school year indicated that 21.7 percent of Hispanic students are categorized as disabled in a state where 19.5 percent of those enrolled are Hispanic; among blacks, the figures are 16.3 percent and 13 percent respectively. Among white students, about 58.3 percent have a disability, and the state's white school population is 61 percent. The most common category for both black and Hispanic students is a learning disability or a speech and language impairment.  New Haven Register
D.C. TO GET A HARMONY CHARTER SCHOOL. Texas's largest charter-school operator will open its first school outside of the Lone Star State, aiming to attract 216 elementary pupils next autumn to Harmony School of Excellence DC. The Harmony model seeks to close the achievement gap among minorities by focusing on science, technology, and engineering. The school will grow each year until enrollment reaches about 850 students in grades kindergarten through 12. Harmony
LANGUAGE BARRIERS: THE NEW SEGREGATION? Some studies have found that gifted programs favor white students and that blacks and Latinos are overlooked. Author Matthew Lynch writes that statistics support claims that an wide proportion of white students are engaged in talented programs while other demographics are underrepresented in them. Huffington Post