David Simon and E.L. Doctorow on 'the Potential for the Orwellian Nightmare'
Balancing privacy and free speech with national-security concerns will be an ongoing problem, and we may only be able to hope for imperfect solutions.
Kieran Guckian/flickr
"It's only the free and open Internet that allows … creativity and the free exchange of ideas to be heard." A fairly straightforward idea, especially for opening remarks at an event titled "Who's Afraid of Free Speech?" But Ross LaJeunesse, the Google executive who introduced the event—which the company sponsored, and which was hosted by PEN and The Atlantic—would find that idea tested, when panelists E.L. Doctorow and David Simon name-checked Google for its privacy policies.
About 45 minutes into the event, a member of the audience asked a question, following up with a provocation: "Have any of you been denied writing a column or article in the United States? No, you haven't, because we have free speech. But what we also have is Google. The NSA doesn't bother me. It's the information corporations can get on you and package into data that influences you, like the way you spend [money]."
Doctorow, a prolific author whose work includes a fictionalized account of the Julius and Ethel Rosenberg trial, agreed: "They're on the same page, as we like to say. The NSA couldn't work without the agreement or participation of these companies. Their priority is to create wealth for themselves—you're right to be alarmed."
Google's LaJeunesse jumped in: "I really wasn't going to interrupt the program, because I'm here to listen. But I did want to set the record straight," he said.
It is important, when we talk about these issues, to talk with specificity and to speak about facts. It is a real danger to conflate the actions of a government, that are not transparent, with something a company like Google does. We're completely transparent. We give control to the users—they can use our services without signing in. If you choose to sign in, we give you complete control over that data as well. We even give you a button so that you can delete all that data at once or export it to another service.
Simon, a former Baltimore Sun journalist and the creator of the TV series The Wire, was dubious.
But is it a matter of hunting down these moments where Google ... informs you that it is going to use your information in some new and varied way, and you have to negate [that use]?

I had to opt out of a program where stuff I said online could be used in advertising. That's a rather cynical performance. Shouldn't I have to opt into it, something that extraordinary?
The exchange illustrated some of the complexities surrounding the broader public conversation about privacy and technology.
LaJeunesse was clarifying the facts about how Google's service works: It's true that people can use the search engine without providing any personal information to the company. Those who choose to sign in to Google's other services, like gmail, have some control over the ads they see and what's searchable from their account information.
But his approach to these critiques also revealed an underlying assumption shared by many tech companies: If Google or an entity like it offers a service, it has a right to expect something from the people who use that service. Essentially, this is the expectation of any business: It provides a good in return for some sort of compensation. In this case, that compensation is information about how people use the Internet, which Google monetizes by serving people ads when they use Google services.
But Simon and Doctorow looked at the issue differently.
Simon questioned Google's right to use anyone's personal information for advertising without what he characterized as active consent. He seemed to suggest that there's something innately objectionable about Google capturing our daily lives on the Internet in data, parceling it, and selling it to companies who want to sell us stuff in turn. In this sense, he and LaJeunesse were arguing about two different things: the content of a privacy policy, versus the legitimacy of the type of business model that requires a privacy policy to exist.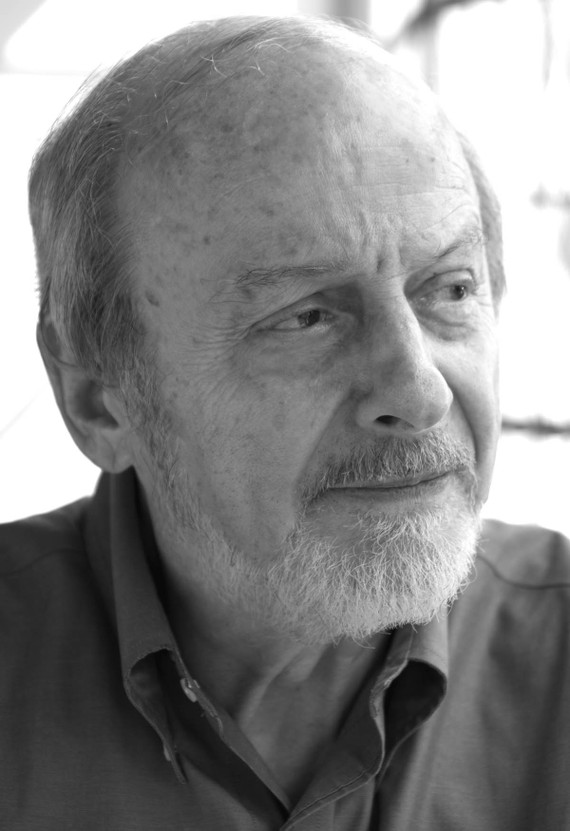 Doctorow appeared to object on a more fundamental level: "They're turning people into pieces of information," he said. "Algorithm, algorithm—what more could you want?" Again, he and LaJeunesse were focusing on separate issues: the way Google uses its data-gathering capabilities, versus the way data-gathering capabilities transform the relationship between people and companies.
These are all, of course, huge issues in the contemporary relationship between technology and those who use it. And the emotional stakes around these issues can be high—as the two writers' quick and visceral reactions illustrate.
But as Simon himself pointed out earlier in the conversation, those emotional stakes may be distorting public debates about digital privacy and information control, especially concerning the NSA, in important ways.
"What bothers me about the NSA dynamic is not that there aren't issues to discuss and there isn't government excess to worry about," he said. People reacted strongly to Edward Snowden's information about government data-gathering; but "the only thing that's different now is that suddenly the people who are subjected to it ... suddenly it's us, and our own fears, and I think a lot of the discussion is probably hyperbolic."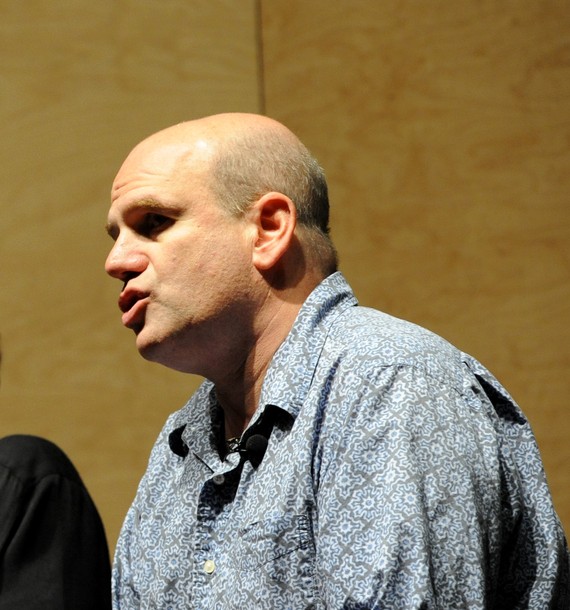 Simon pointed to a number of ways that the government has historically collected and used people's personal information, such as the longstanding practice of keeping on file the fingerprints of anyone who commits a crime, including misdemeanors. Fewer people object to this kind of practice because it seems like a good trade-off, Simon says—some privacy is sacrificed to help the police do their jobs more effectively. Trade-offs: That's what a nuanced conversation about the government and privacy should be about, he says.
"The hard part about a democracy is that you often have competing, legitimate goals," he said. "There's the freedom of speech, the freedom of expression, when no one is feeling the chill. And then there are other goals, which is to say, law enforcement and counter-terrorism."
After the past six months of the media "doing the headless chicken over the NSA revelations," Simon fears that the public discussion has become overly simplistic. There's been too much talk about general principles of free speech and expression, he says, and not enough attention paid to resolving specific issues like the secrecy of FISA courts, which oversees surveillance warrants for suspected spies within the United States.
Simon's critique of the media's coverage of FISA courts may be debatable. (See, e.g., this recent take from The Atlantic.) But he makes a vital point: A society like the United States can't ultimately choose between free expression and government surveillance. We have to balance them appropriately, and that balance can only ever depend on tough, practical decisions.
One might add, despite Simon's critique of Google, that we can't ultimately choose between freedom from data collection and the legitimate profit motives of tech companies.
"The potential for the Orwellian nightmare is vast," Simon said at one point during the event. But in discussions about privacy, whether regarding the government or regarding Google, principles may serve better as starting points rather than solutions.