Crude Debate: Should U.S. Lift Export Ban?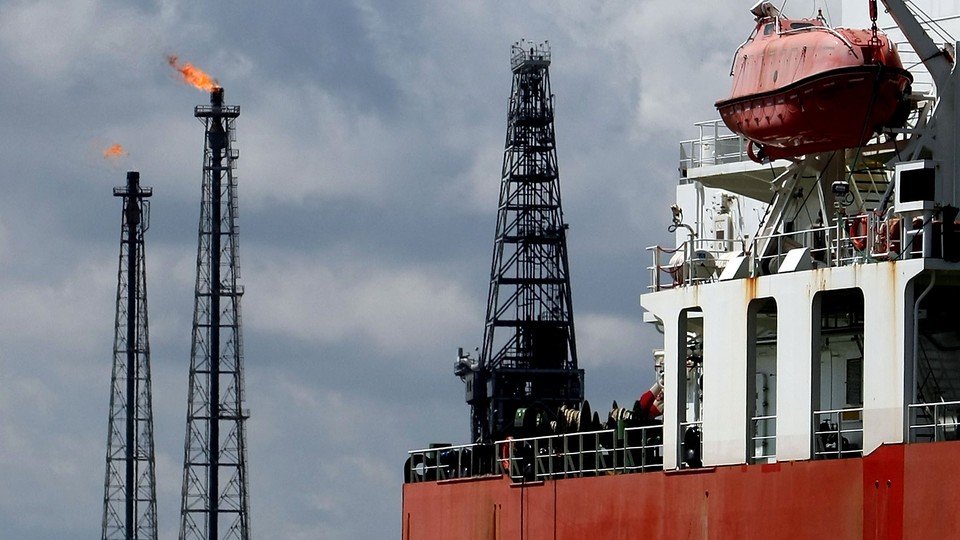 As Congress gears up to tackle the prospect of lifting the decades-old ban on crude-oil exports, early reactions from lawmakers indicate that it will be a politically divisive issue.
"I don't know if the politics are necessarily right to lift [the ban]," Senate Energy and Natural Resources ranking member Lisa Murkowski, R-Alaska, said Tuesday. "I do know they're ripe for a very thorough discussion about what's going to go on. It's exciting."
Two oil-state Democrats considered vulnerable in their reelection bids next year said they would support crude-oil exports, which have been banned since the 1973 oil embargo, even as U.S. exports of processed petroleum products have been booming.
"I would support lifting the ban if the scientific data shows that we should," Sen. Mary Landrieu, D-La., told National Journal Daily on Tuesday. "And I think that's what the data is showing."
Sen. Mark Begich, D-Alaska, similarly said he would support expanded crude-oil exports, though he said he considers easing restrictions on shipments of natural gas abroad a higher priority.
"There's crude and then gas. Gas is the big one," he said. He noted that Alaska already exports natural gas and has exported oil in the past. (Congress approved exporting crude oil via the Trans-Alaska Pipeline in 1996, allowing a small percentage of Alaskan oil — about 2.7 percent — to be exported over eight years to Puerto Rico, the Virgin Islands, and elsewhere. But no crude oil has been exported since 2004, according to the Energy Information Administration.)
Since oil is priced on a global market, Begich said it makes sense to export it.
Murkowski is taking a more cautious approach than her Democratic colleague from Alaska. She hasn't taken an official position on the prospect of lifting the crude-oil export ban. She is giving a major speech on the broader topic of energy exports on Jan. 7, which is likely to shed light on her position on this topic.
"I'm going to talk about the changing dynamic with what we're seeing with oil production across the country," Murkowski said.
Senate Energy and Natural Resources Chairman Ron Wyden, D-Ore., was less definite about whether or not he wants to see the issue come to the fore. The committee is planning a hearing on the topic for the early part of the year.
"It's very much clear that there is going to be a debate on this issue," he said. "I just want to make clear that if that debate goes forward my top priority is protecting the American consumer. American consumers have really gotten clobbered in the past, so that will be my top priority."
A small handful of liberal Democrats are voicing concerns about what price-impact exporting crude oil could have on consumers. Senate Foreign Relations Chairman Robert Menendez, D-N.J., introduced legislation earlier this year aimed at tamping down exports of petroleum products derived from crude oil pumped from federal lands. He expressed confidence that he can garner support for it.
"Many of the same people who wanted to eliminate tax subsidies for big oil also believe that keeping oil in the United States is what's in the best interest for consumers," said Menendez, who has led the (so far unsuccessful) effort to repeal oil and gas tax breaks.
On Monday, the senator renewed his push for fewer exports, sending a letter to President Obama expressing concern about comments Energy Secretary Ernest Moniz made that indicated he may be open to lifting the ban. Menendez said Tuesday he hadn't heard back from the administration yet on his letter.
Meanwhile, one big component of this debate will simply be to educate members about the issue.
"Never thought about it really," Sen. Joe Manchin, D-W.Va., said when asked whether he supports exporting crude oil. "I think basically until we become energy independent we ought to carefully consider what we do with our energy resources, absolutely."