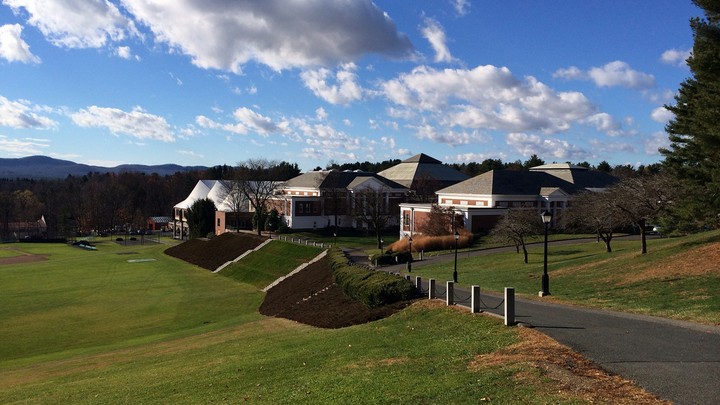 Every Monday, The Next America produces a collection of education articles that catch our eye. These date from Dec. 9 to Dec. 16.
AN HONORS PROGRAM FOR COMMUNITY COLLEGES. Four community colleges have created competitive, more expensive two-year programs for talented students, and 27 highly ranked four-year schools have agreed to give graduates of the programs preference as transfer applicants. For four-year colleges, the partnership is a way to recruit from a more diverse pool of applicants. The extent of the commitments, announced last week, builds on a program called American Honors developed by for-profit Quad Learning. American Honors supplies academic advisers and other help to two-year colleges in the program. The curriculum is delivered both online and face to face. The New York Times and Inside Higher Ed
GEORGIA TECH TRIES TO MAKE MOOCS WORK. The Georgia Institute of Technology is taking no chances in its partnership with massive open online course provider Udacity. A small group of students with high GPAs will take part in the pilot for the online master's degree in computer science — making the participants the kind of mature students most likely to persist in an online course. Meanwhile, Udacity views the program mainly as a partnership with AT&T, which is underwriting the cost in the hopes of recruiting a pool of engineers. Chronicle of Higher Education and Fast Company
STUDENT HOMELESSNESS ISN'T JUST A CITY PROBLEM. As The New York Times draws attention to the city's homeless children, the Brookings Institution notes that suburbs have seen a 138 percent increase in poverty since 2000. Nationwide, public schools have experienced a 72 percent jump in student homelessness. In the suburbs, homeless families can be found crammed into the homes of friends and family, moving from motel to motel, or living in shelters. Confronting Suburban Poverty.org
A TYSON FOODS PLANT TRANSFORMS COMMUNITIES. Immigrants drawn to jobs at meatpacking plants are transforming Noel, Mo., and Garden City, Kan., NPR reports. Tiny Noel isn't prepared to spend big on social services for the newcomers, including an influx of Southeast Asian and African refugees. "We are the government agency in town," the local elementary-school principal told NPR. "People come here if they need shoes, if they need clothes, if they're hungry. We send 37 backpacks home every weekend with kids that just don't have enough food."
CHICAGO INTRODUCES NEW AFRICAN-AMERICAN STUDIES CURRICULUM. Chicago Public Schools has introduced a new curriculum guide  that will help teachers incorporate more African and African-American studies into core subjects, from kindergarten through tenth grade. A 1990 state law mandates that African-American history be taught in public schools, but the requirement has only been observed sporadically. Chicago Tribune
HOUSTON STUDENTS STILL CAN'T READ. Standardized test scores are going up in the Houston Independent School District, but many students can't read a short story very well, the Houston Press reports. Meanwhile, MIT researchers find that Boston public schools that have successfully raised student test scores haven't seen improvement in students' working memory or ability to solve abstract problems. Houston Press and MIT News
BAD NEWS FOR FOR-PROFITS. Under the Education Department's latest rule assessing whether vocational programs at for-profit institutions and community colleges provide graduates with gainful employment, 13 percent of programs would risk losing financial aid. African-American students disproportionately enroll in for-profit programs. Chronicle of Higher Education
This article is part of our Next America: Higher Education project, which is supported by grants from the Bill & Melinda Gates Foundation and Lumina Foundation.
We want to hear what you think about this article. Submit a letter to the editor or write to letters@theatlantic.com.