College Pathway Opens for New Jersey Dreamers
Christie, Democrats strike a deal on in-state tution for undocument students.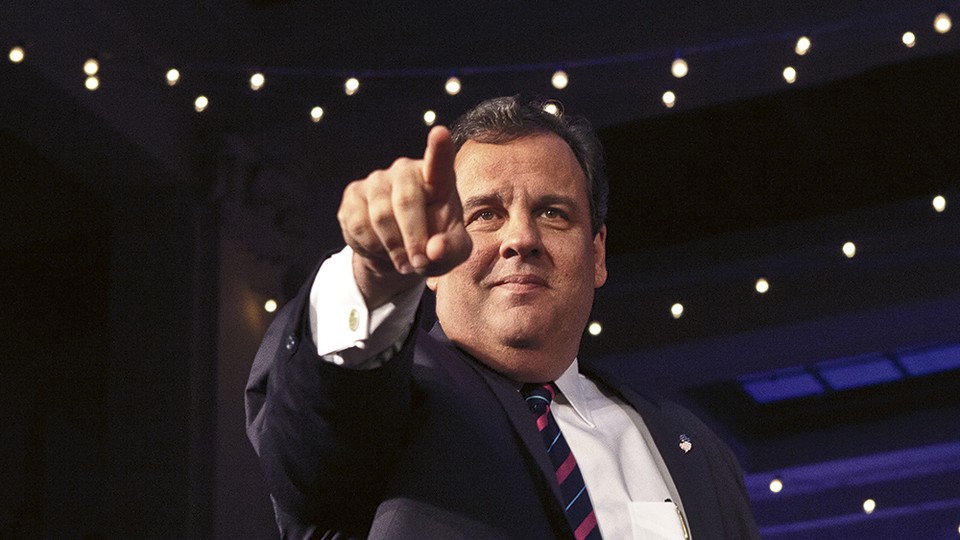 New Jersey Gov. Chris Christie (R) and Democrats have reached a compromise on a proposal that would allow students living in the U.S. illegally access to in-state tuition at public universities.
The deal, which was announced Thursday, ends weeks of feuding between Christie and Democrats over the bill. Christie could sign the legislation into law as soon as today, The Star-Ledger reported.
The proposal would allow students brought to the U.S. illegally as children, and who graduate from New Jersey high schools, to pay in-state tuition. Christie reversed his earlier opposition to the policy and came out in favor of it this year during his reelection campaign, when he won 51 percent of Latino voters.
But Christie later opposed an in-state tuition bill passed by the state Senate. He said that he wanted changes made, like removing financial aid access for undocumented students, before he would sign it.
At first, Democrats rejected those revisions, and Christie caught heat from immigrant-rights advocates for flip-flopping on the issue.
But Democrats eventually agreed to remove those provisions to satisfy Christie and get the bill signed into law. The legislation could help as many as 10,000 New Jersey residents. On Thursday, he lashed out at his critics who questioned his willingness to sign an in-state tuition bill.
"Shame on all of you who accused me and others of playing politics with this issue," he said, according to The Star-Ledger.
"The fact here is what we've done here is put forward exactly what I said I wanted to do," he added.
Democrats said they were reluctant to make changes to the proposal, but getting it passed was more important.
"I'm disappointed with that, but I still view this as a victory for young people who are Americans in everything but on paper," said state Senate President Stephen Sweeney (D), according to The Star-Ledger.
Christie is a potential 2016 presidential candidate and his handling of the in-state tuition bill was closely watched by the national press. Republican nominee Mitt Romney's hard line stance on illegal immigration helped doom his candidacy in 2012.
The governor's support for in-state tuition and his successful reelection campaign was held up as a model for Republicans who are searching for a way to appeal to Latino voters on a national level.
But Christie still gave a nod to those who favor tougher immigration policies on Thursday when he was asked about an undocumented student who said he would feel like a "second-class citizen" without in-state tuition.
"You can't be a second class citizen if you're not a citizen," he said. "If they want more, I'm sorry, but they are getting a lot more than they've had in the past."
This article is published with permission from Fusion, a TV and digital network that champions a smart, diverse and inclusive America. Fusion is a partner of National Journal and The Next America. Follow the author on Twitter: @JordanFabian