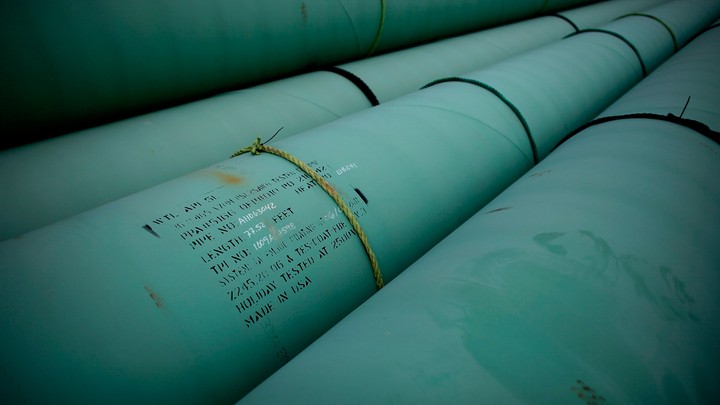 Canada's ambassador to the United States says the growing use of rail cars to transport Canadian crude oil underscores the need for White House approval of the Keystone XL pipeline.
"The facts basically speak for themselves," Gary Doer told Bloomberg in an interview. Pipelines are safer, cheaper, and emit less carbon dioxide pollution than moving crude oil by rail, he told the news service.
His comments to Bloomberg are part of the big PR and lobbying battle over TransCanada's proposed pipeline, which would bring hundreds of thousands of barrels per day from Alberta's oil sands to Gulf Coast refineries.
Environmentalists battling the pipeline say the project would worsen climate change by fueling expansion of carbon-intensive oil sands development.
They also allege that the consulting firm the State Department contracted to craft a pivotal environmental analysis of the proposal is too close to the oil industry.
Politico explores those ties here.
We want to hear what you think about this article. Submit a letter to the editor or write to letters@theatlantic.com.
Ben Geman
is an energy and environment correspondent at
National Journal