Budget Deal Clears the House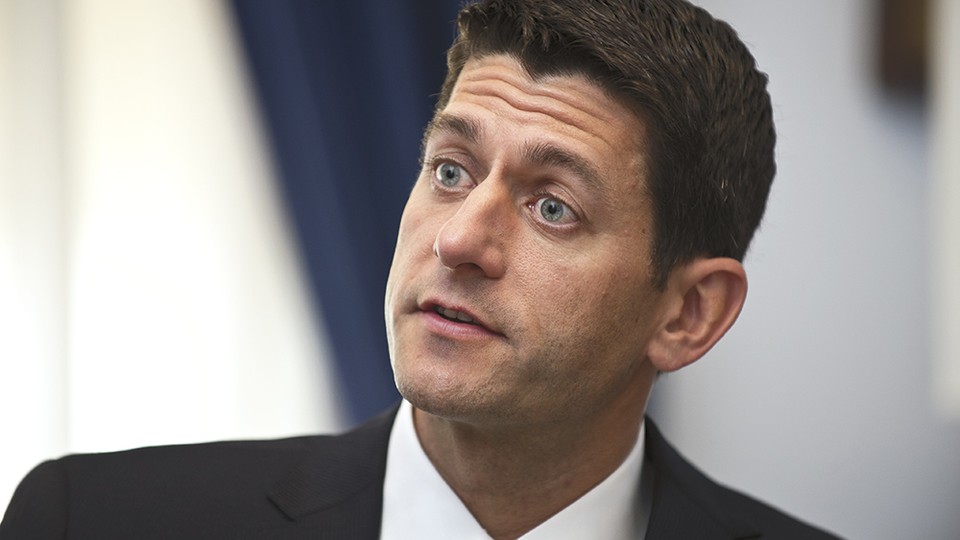 After 24 hours of open warfare, an overwhelming majority of House Republicans lined up behind their leaders Thursday night to approve a budget plan that has infuriated the party's conservative base.
The House passed a two-year budget bill, 332-94, that if it becomes law will fund the government through October 2015 and avoid another government shutdown in January.
The bill represents a small deal hashed out over months by Rep. Paul Ryan and Sen. Patty Murray, and it leaves many of the big questions about future spending — including entitlement and tax reform — for another day.
It received some opposition in both parties, with Democrats complaining that it will not extend long-term unemployment insurance benefits — set to expire on Dec. 28 — and Republicans concerned about easing sequestration while raising revenues. Several major conservative groups came out against the measure, but the opposition had little impact. The bill passed with 169 Republicans and 163 Democrats voting for the measure; 62 Republicans and 32 Democrats opposed it.
"It was much higher than I expected, I was very pleasantly surprised," Ryan said of the vote. "I think people are hungry to do things around here ... I got so many of my colleagues saying thank you for bringing some normalcy back to this place. I'm very pleased about that."
One fascinating aspect of the vote was an unusual split among the House's most conservative members.
Of the five-member "Jedi Council" group that worked to bridge the gap earlier this year between House Speaker John Boehner and House conservatives, three voted for the budget proposal and two voted against.
Reps. Tom Price and Jeb Hensarling, both former chairmen of the Republican Study Committee, joined Ryan in approving the measure. Rep. Jim Jordan and current RSC Chairman Steve Scalise opposed the deal.
Scalise had been undecided on the proposal since its unveiling, and refused to comment on which way he was leaning before the vote. But after he fired the RSC's longtime executive director, Paul Teller, on Wednesday — a move that was heavily criticized by outside groups — Scalise would have endured even more right-wing opposition had he voted in favor of the deal.
One of the biggest surprises of the night came when Rep. Tom Graves, a leading House conservative who was the architect of the House GOP's strategy to defund Obamacare, voted for the budget compromise. Graves, who sits on the Appropriations Committee, had previously expressed a desire to return to "regular order" in which appropriators write spending packages. Graves was greeted with a hearty round of handshakes from his colleagues after registering his vote.
Elsewhere, some other popular House conservatives who were previously undecided wound up splitting on the vote. Rep. David Schweikert, who sports a perfect 100 percent on Heritage Action's legislative scorecard, kept his perfection intact by opposing the measure. On the flip side, Rep. Marlin Stutzman, viewed as a potential successor to Scalise at the RSC, voted in favor of the budget deal.
The bill sets top-line funding levels at $1.012 trillion for fiscal 2014 and $1.014 trillion for fiscal 2015, while providing $63 billion in sequester relief over two years, paid for through a combination of fees and mandatory savings. The deal will also reduce the deficit by $28 billion over the next 10 years.
The bill includes an amendment that will extend the "doc fix" formula, which is used to reimburse doctors under Medicare, for three months, while congressional negotiators continue to haggle over a long-term solution.
The bill now heads to the Senate, where passage is expected but not assured. Democrats will need five Republicans to join them in voting for cloture to get the bill to the floor, and they are expected to get them, though many Republican senators are staying tight-lipped about whether they will back the budget deal. The cloture vote could come as early as Monday, with a final vote Tuesday.

The budget deal is among the final votes the House plans to consider before lawmakers head home for the holidays. Though the Senate will remain in next week, the House will return on Jan. 7.
---
Elahe Izadi and Billy House contributed to this article