Are Republicans Running Away From Their Repeal-Only Strategy for Obamacare?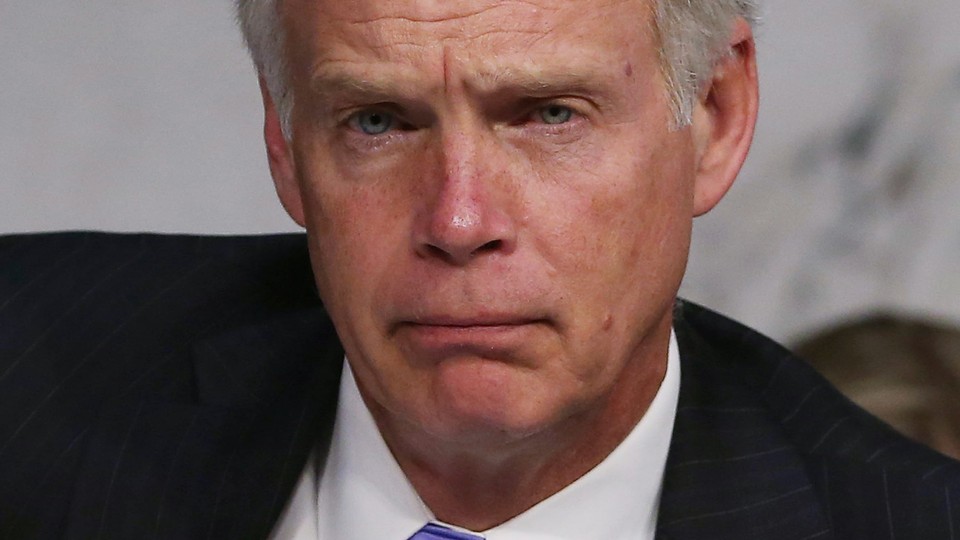 For most of this year, House Republicans pursued a simple agenda for Obamacare: Repeal it. Recently, party members have focused more on how they might fix it — and Democrats are seizing on some of their comments as proof that the GOP fears the political consequences of a repeal-only strategy.
In a memo to be released on Thursday obtained by National Journal Daily, Democratic Congressional Campaign Committee Executive Director Kelly Ward highlights recent moves by Republicans that go beyond the strategy that led the House GOP to hold almost 50 votes to repeal Obamacare this year.
"Their deathbed conversion away from repeal is the best indicator yet that voters are going to hold Republicans accountable as they begin to understand the #CostsofRepeal," Ward wrote.
In the memo, Ward characterizes a slew of recent comments from Republican officials as proof that the GOP is trying to "run away" from its repeal efforts, though it may just reflect a stronger awareness of the political reality, buttressed by the government shutdown in October, that Obamacare can't be undone while its namesake is in the White House.
The memo also cites recent stories quoting conservatives — like Sen. Ron Johnson, R-Wis. in National Review — pointing out the practical difficulty of undoing facets of the law, like the state health insurance exchanges, after they've been implemented.
National Republican Congressional Committee spokesman Daniel Scarpinato dismissed the idea that the GOP is putting repeal on the back burner, or that it is unpopular.
"This is just wishful thinking on the part of Washington Democrats," he said in an email. "President Obama and House Democrats might be committed to protecting Obamacare at all lengths, but our polling in congressional districts coast to coast shows that voters want to get rid of Obamacare altogether and start over."
Recent polling indicates that broadening Obamacare rhetoric beyond repeal might be positive for Republicans. A recent United Technologies/National Journal poll put support for repeal at 38 percent, while Gallup put support for full repeal at 32 percent. Meanwhile, several recent polls have put Republicans ahead of Democrats on a generic House ballot.
While this messaging fight is mostly setting the stage ahead of the 2014 elections, an intra-GOP repeal-versus-fix battle looms more immediately, too. The two leading Republican candidates to replace the late Florida Republican Rep. Bill Young in the House have begun wrangling over the best approach to Obamacare, Ward noted. Their special primary election is scheduled for Jan. 14.
David Jolly, a former aide to Young, has said he wants to work to repeal Obamacare starting on his first day in the House, and he is using that position to try to draw a contrast with his opponent. State Rep. Kathleen Peters, who is also running for the GOP nomination, explained her preference differently at a recent candidate forum — while still criticizing the law, which she called "unaffordable."
"I do not think that we should take a stand and say, 'Absolutely repeal it,'" Peters said. "Not unless we have a plan and a proposal to replace it."
Jolly has jumped on the comment, promising to make it a campaign issue and comparing Peters's position to that of Alex Sink, the likely Democratic nominee.
"For those of you that were at [the forum] yesterday, I think it became clear that there are two candidates in this race who said they are against absolutely repealing Obamacare," Jolly said at a campaign event, which was captured on video. "Folks, I absolutely want to repeal Obamacare."
The same Gallup poll that showed why Republicans might want to focus on more than repeal with voters in general also demonstrated the potential strength of Jolly's position in a primary setting: 68 percent of Republicans surveyed said their preferred option on Obamacare was to "repeal entirely."
{{ BIZOBJ (video: 4623) }}