Without Much Progress, Some Budget Conferees Already Seek Plan B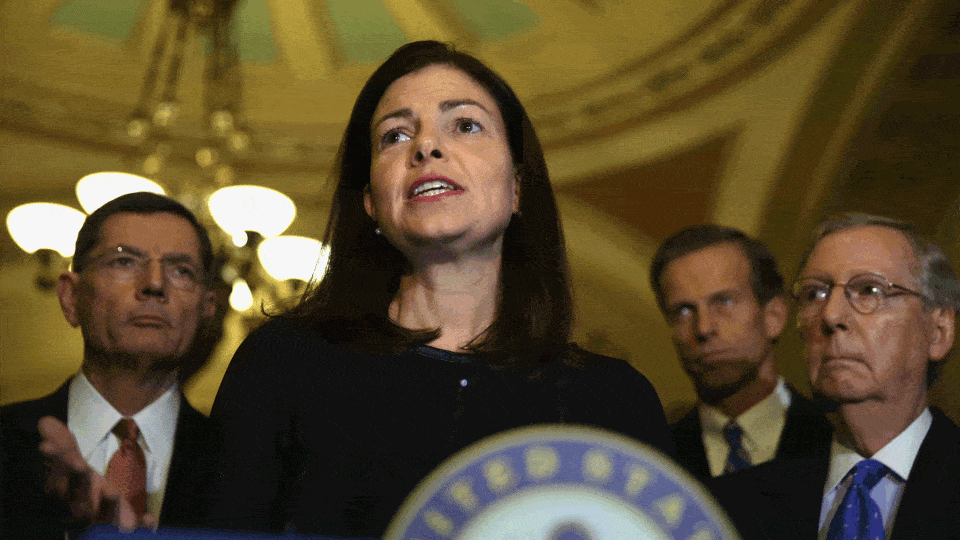 With few signs of progress emerging from the budget conference committee's negotiations, at least two of its members have already begun discussing a Plan B.
Sens. Kelly Ayotte, R-N.H., and Ron Johnson, R-Wis., both sit on the conference committee — and they're also members of a working group that Senate Minority Leader Mitch McConnell has formed to discuss alternatives in case the budget conference fails to reach an agreement.
"I think the hope would be that all members of the budget conference are working to get a deal in this budget conference," one Senate Democratic aide said, when informed of Ayotte's and Johnson's involvement in the McConnell discussions.
But Ayotte argued that her participation should not be taken as a sign that she believes the budget conference committee will fail. "I think it just shows you that we want solutions and we want to make sure that the government's not shut down again," she said.
For his part, Johnson said that he is still hopeful for a conference deal but that he and the working group are engaged in discussions to find alternative ways to keep the government open. "There's an awful lot that we don't agree on," Johnson said of the budget negotiations. "That's continued to create these impasses where we haven't been able to really reach agreements."
The conference committee has until Dec. 13 to make recommendations to Congress, and the current continuing resolution will keep the government running until Jan. 15. Thereafter, absent a funding vehicle, another shutdown could occur.
Ayotte noted that the discussions among Republican senators are still in the general stages and the group has several more meetings planned. A McConnell aide added that no specific plan has yet been put on the table to keep the government open past Jan. 15.
That Ayotte and Johnson are already discussing alternatives also signals just how much a potential deal relies upon private negotiations between the two chairs, Rep. Paul Ryan, R-Wis., and Sen. Patty Murray, D-Wash. Asked about a possible conference deal last week, Ayotte spoke about the committee of which she is a member in the third person.
"Obviously, we hope that the budget conference is able to come up with a resolution," she said. "But either way, I know that Leader McConnell is committed that he doesn't want to shut the government down, so I thought it was a positive direction that he was getting people together to talk about it."
Democrats do not have a similar group, according to Rep. Chris Van Hollen of Maryland, a member of the conference committee, who has put the odds of a deal by the Dec. 13 deadline at "50-50." But he was critical of McConnell's efforts.
"That's maybe a reflection that Senator McConnell doesn't have confidence in the process," Van Hollen said.