Why Obamacare Numbers Don't Really Matter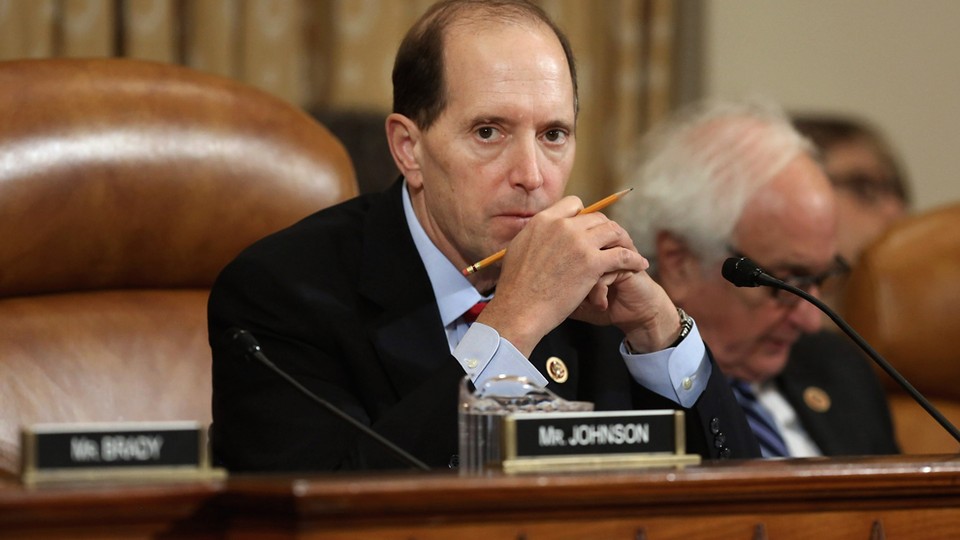 There's one small problem with the Obamacare enrollment figures the Obama administration is under so much pressure to release: They're nearly useless.
Lawmakers, reporters, and outside stakeholders have been beating down the doors at the Health and Human Services Department to find out how many people have signed up for insurance through HealthCare.gov. That number will be released next week, Centers for Medicare and Medicaid Services Administrator Marilyn Tavenner told a Senate committee on Tuesday.
Her promise didn't stop House Ways and Means Chairman Dave Camp, R-Mich., from issuing a committee subpoena Tuesday demanding the enrollment data by Friday. House Oversight and Government Affairs Committee Chairman Darrell Issa, R-Calif., has also subpoenaed the data.
But simply knowing the number of people who have signed up — even though that's the number everyone has been clamoring for — isn't very instructive, health care experts say.
"It just doesn't tell you the real story," said Austin Frakt, a health care economist at Boston University.
For starters, the number is sure to be small. Democrats anticipated low take-up in the first month, and they have acknowledged that HealthCare.gov's technical problems will make October's numbers even lower than expected. Republicans might be able to crow over a small number of enrollments, but it won't be a surprise.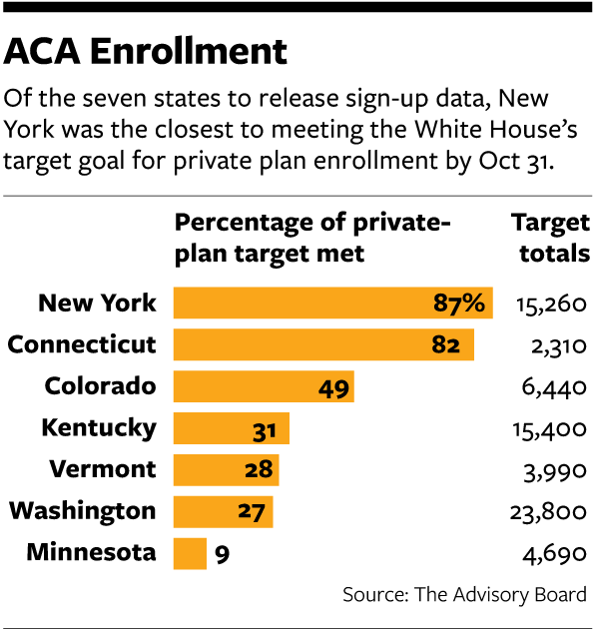 Moreover, focusing on the total number of enrollees leaves other important questions unanswered. Obamacare's success will depend not only on how many people enroll, but also on who they are and where they sign up — information a top-line enrollment figure won't necessarily provide.
The administration's goal is to enroll about 7 million people in the first year, and about 40 percent of those enrollees need to be young, healthy consumers. Bringing young people into the system is critical to keeping premiums low and avoiding an insurance "death spiral."
Hitting that mix across 7 million Americans isn't good enough, though. Each state has to get the right ratio in its own insurance market.
"All of this is very state-specific on how it plays out," said Edwin Park, vice president for health policy at the Center on Budget and Policy Priorities.
The 36 states using HealthCare.gov are often lumped together because their exchanges are all run by the federal government and they're all beholden to the same broken website. Countless reporters and Republicans have pressed HHS for enrollment figures for the federally run exchange, as if it's one unit.
But each state does still have its own insurance market and its own risk pool. Enrollees aren't pooled with any other state, whether they run their own exchange or not.
Stymied by dug-in Republican governors, the White House and its allies have focused their outreach campaigns on the states with the largest and youngest uninsured populations, namely Florida and Texas.
But a successful enrollment campaign in those states doesn't affect whether smaller states are at risk for uneven enrollment and higher premiums. Getting things right in Texas, for example, doesn't make life any easier in Oklahoma. And knowing how many people have enrolled nationwide won't help insurers in Oklahoma measure their risk.
"Premiums and all the discussion of rate shock — all that is very state-specific," Park said.
A nationwide enrollment total, pulling together all 50 states, would give the health care world a sense of "how far behind we are" because of HealthCare.gov's woes and the technical problems with some of the 14 state-run exchanges, Frakt said. Beyond that, he said, it's all but useless. One total for the 36 states using HealthCare.gov wouldn't be much better.
HHS hasn't said yet whether it will release a state-by-state breakdown next week — or whether it will provide details about who has signed up in each state. Officials have said during briefings with the press that, while they understand the desire for detailed breakdowns based on age and other factors, their primary focus now is simply on putting together an accurate total.
Without all of that information, next week's hotly anticipated figures may not live up to the hype.
"Everyone wants to make a snap judgment on how this is going to go, but it's really too early to say. You can't tell for a while, until you see insurers' experience with 2014 enrollees," Park said.
Elahe Izadi contributed
{{ BIZOBJ (video: 4545) }}