Why Obamacare Isn't So Easily Fixed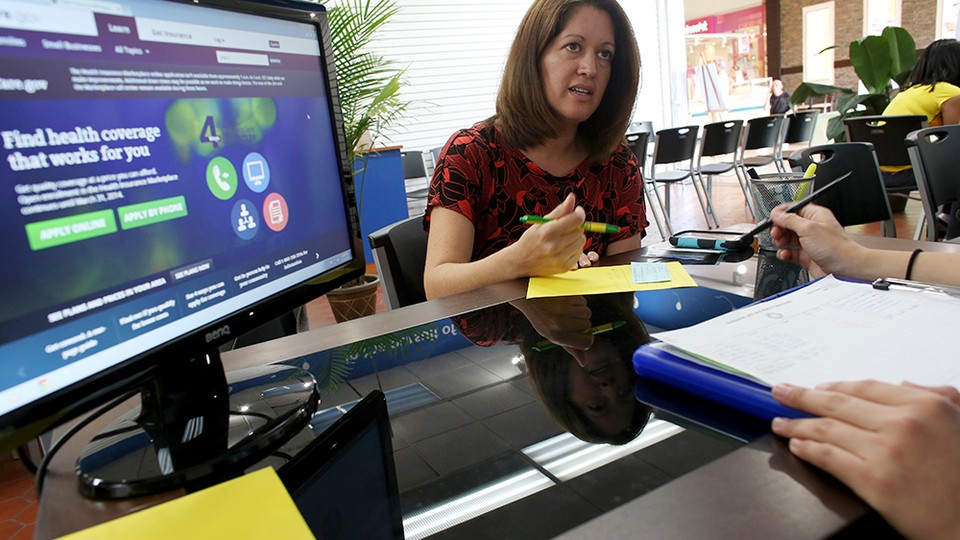 Democrats are clearly looking for ways to distance themselves from Obamacare. But there are only so many threads they can pull without unraveling the law's complicated, interwoven structure.
Lawmakers have proposed a raft of changes to the Affordable Care Act as they grapple with the botched rollout of HealthCare.gov and the uproar over canceled insurance policies. There are a few areas left where Congress could find political cover without affecting other provisions of the law, but many of the ideas circulating on Capitol Hill would upset the complex web of policies that make Obamacare work.
Here's a quick look at some of the leading proposals, and how far Democrats could go without inviting unintended consequences.
Let more people keep their existing plans. President Obama has already put many policy-minded Democrats on edge with his plan to let insurance companies uncancel certain plans and sell them for another year. Sen. Mary Landrieu, D-La., wants to go even further. Her bill would let customers keep their existing plans and require insurance companies to keep selling them — basically the opposite of forcing insurers to cancel or change those plans, as the Affordable Care Act did. And 39 Democrats voted for a House bill that would let anyone buy into previously canceled plans, even if they hadn't had them before.
All of this — including Obama's version — threatens the law's new insurance markets. Their success depends on achieving a mix of sick and healthy consumers, and letting healthy people keep their old plans also means keeping those customers out of the new marketplaces. That means a higher percentage of sicker enrollees, which could lead to higher premiums next year. Obama's proposal might not make much of a difference, if states and insurers don't sign on, but anything more aggressive would carry bigger risks.
Extend the window to buy coverage. Sen. Jeanne Shaheen, D-N.H., has led the charge to extend the six-month window to buy insurance. On its face, it's an easy solution to the fact that HealthCare.gov's problems effectively shaved a month off the enrollment window. But it's not that simple. A defined open-enrollment period is what keeps healthy people from taking their chances without insurance and then signing up when they need medical attention. It's another tool to get young, healthy consumers into the system. A short delay might not cause big problems, but just the idea of fiddling with the enrollment window makes insurers nervous.
Delay the individual mandate. Forget about it. The mandate, which requires most taxpayers to buy insurance or pay a penalty, is the least popular part of Obamacare. It's also the most widely understood tool to coax young, healthy people to enroll. Giving up on the mandate would be an enormous cave by the White House, no matter how politically appealing it might sound.
Repeal the law's "risk corridors." Sen. Marco Rubio, R-Fla., has floated a proposal in response to Obama's "fix" for canceled plans. Rubio's bill would repeal the health care law's risk corridors — a program designed to stabilize the insurance market if the people who sign up for coverage are, on average, sicker and more expensive than expected. Rubio has framed risk corridors as a "bailout" for insurance companies, and who wants to be pro-bailout for insurance companies? But insurers also pay into the risk-corridors program if they enroll large numbers of healthy people. And without it, there's a higher risk of big premium spikes next year. The fact that Rubio's bill is a response to Obama's "fix," though, says a lot about just how hard it is to change one policy in isolation.