When Most U.S. School Kids Are Poor
Beware the impact on lifelong earnings, health, and democracy when 48 percent (and rising) of students in public schools are from low-income families.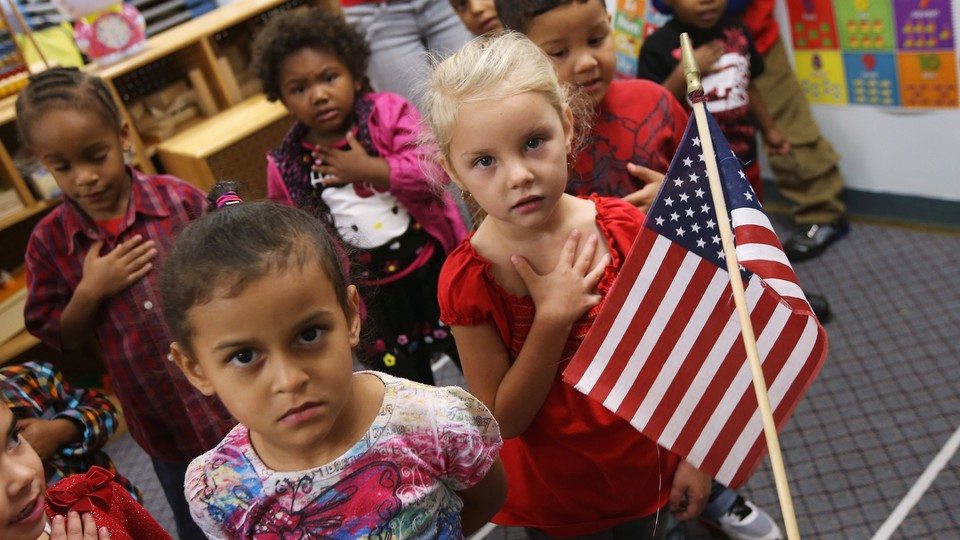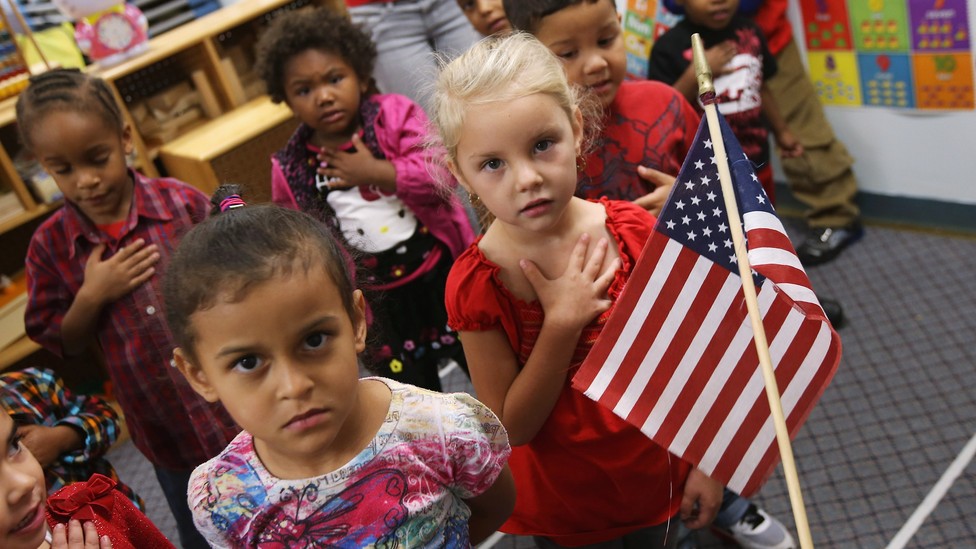 A majority of public-school children in the South and West are poor for the first time in four decades, the Southern Education Foundation reported in its new study, "A New Majority."
In the 2010-11 school year, more than half of the students in 17 states qualified for free or reduced price lunches. And across the country, nearly half — 48 percent — of public-school children were low income. When the language gap between low-income and higher-income students begins as early as 18 months, this demographic shift has big implications for the success of our nation's students. Almost half of U.S. public-school students may be arriving at school for the first time already behind — with higher chances of falling further behind academically, having lower test scores, dropping out, or being "pushed out" — a finding of the Dignity in Schools Campaign.
The report found that while the number of low-income students is growing rapidly, funding for their education is not, and learning gaps between low-income students and their higher-income peers have persisted.
Katherine Dunn is a program officer with the Southern Education Foundation, a public charity based in Atlanta.
Across all regions of the country, the number of poor students in U.S. public schools has grown substantially over the past decade — by 32 percent nationwide from 2001 to 2011, or more than 5.7 million children. Certainly the 2008 recession compounded this high growth.
The recession also contributed to both budget cuts to public education and to declining property values, reducing tax revenue for public schools. In fact, while schools are educating more and more low-income students, funding per student is growing at a much slower rate — meaning fewer resources for students who require greater support. Poor public-school children were most concentrated in U.S. cities, where urban schools educate large populations of students with the greatest needs.
Meanwhile, significant learning gaps between low-income students and their higher-income peers remained. (Between the two student groups from 2003 to 2011, the gap in fourth-grade reading scores for the National Assessment for Educational Progress held steady at 26 points.) Neither the public nor the private sector has successfully reduced or eliminated the learning gap for poor students: Similar gaps persisted in both public and private schools.
As low-income students become our "new majority," our international standing hinges on improving our education of these students. A recent report on an international ranking of math and science scores in 2011 showed below-average scores in many Southern states — the region with the greatest concentration of low-income students (and a majority of poor public-school students since 2007).
To reverse these trends, we must address the needs of low-income students. As New York University education professor Pedro Noguera has written, we cannot expect children to perform well academically when they do not have adequate nutrition, health care, and developmental tools, and we cannot expect families to break the cycle of poverty without quality education.
Education is the avenue to meaningful careers, adequate wages, participation in our democracy, and safe, healthy lives. But education that produces these results requires that we spend more to educate our students. We must provide high-quality teachers, small class sizes, counselors, nurses, and an engaging curriculum — and we must reach our students with these resources earlier, through quality early education.
Ultimately, the decision comes down to whether we want to invest a little at the front end, or a lot at the back end — when our failure to provide equitable education to low-income students will mean generations of poverty and a "new majority" of poor students in Southern and Western public schools that will become our nation's status quo.