We Produced More Oil Than We Imported Last Month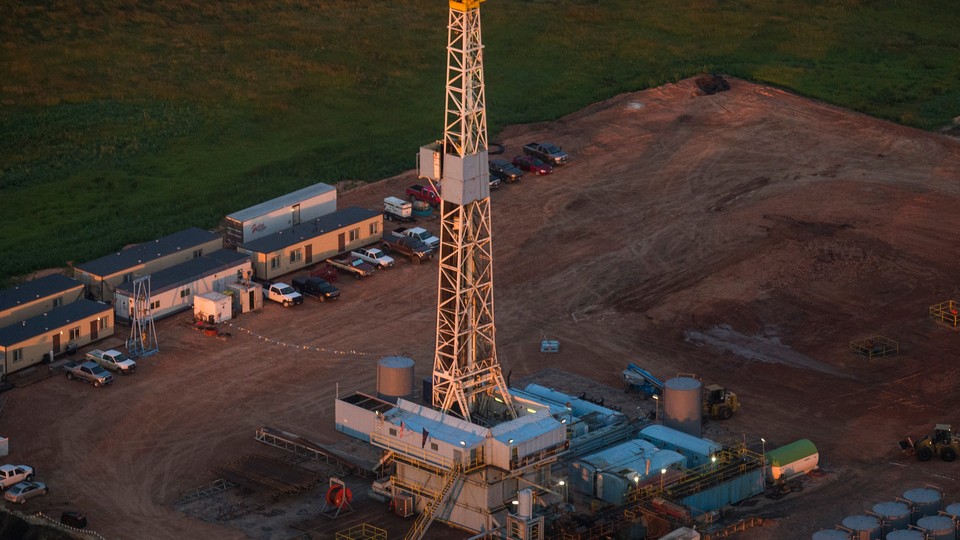 The U.S. imported less crude oil than it produced in October, the Energy Information Administration announced Wednesday, the first time in 20 years it has met that threshold.
"This milestone is a result of both increased production and administration policies, like increased fuel-economy standards, that cut oil consumption, cut carbon pollution, and cut consumer bills," White House press secretary Jay Carney said, leading off his daily briefing.
Not so fast, shot back the American Petroleum Institute. "Credit for the rise in American energy production goes to the men and women working every day to develop oil and natural gas here at home," API's Kyle Isakower said in a release. "In areas controlled by the federal government, production has actually fallen on President Obama's watch."
EIA's report puts U.S. production at 7.7 million barrels per day, while imports fell to 7.6 million barrels per day, the lowest since 1991.