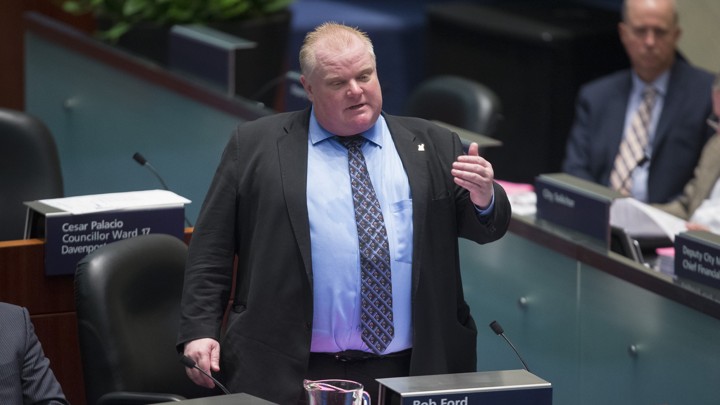 This article is from the archive of our partner

{{thirdPartyEmbed type:youtube id:QB1dJeMtb08}}
Get videotaped smoking crack? Check. Make a sexually explicit remark about your wife while denying you made a sexually explicit remark to a coworker? Check.
But knock over a City Council member while attempting to bum-rush a fellow government official? As of Monday, Toronto Mayor Rob Ford can check that box on his resume as well.
During a City Council meeting over a proposal to pare down his mayoral powers, Ford became enraged with a speaker and attempted to rush him. In the process, however, he ran into council member Pam McConnell, sending her tumbling to the floor.
You stay classy, Toronto.
This article is from the archive of our partner National Journal.
We want to hear what you think about this article. Submit a letter to the editor or write to letters@theatlantic.com.