U.N. Panel Lowers Emissions Estimates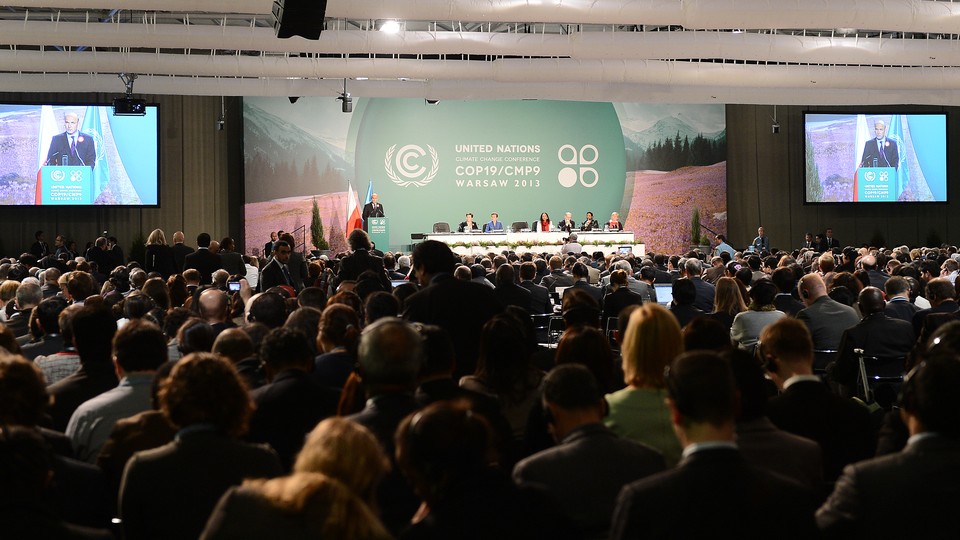 The United Nations Intergovernmental Panel on Climate Change has lowered its estimates of historical emissions, Bloomberg reports.
Its original figures pegged carbon emissions since 1870 at 531 billion metric tons, but the revised number is slightly lower at 515 billion. "Errors can always occur in a human endeavor even if you do a very thorough revision," said Thomas Stocker, a draftee of the original report. "Addressing these errors expeditiously and transparently adds to the credibility of the process."
Policymakers meeting this week in Poland are using the estimates to set climate goals to reduce emissions.