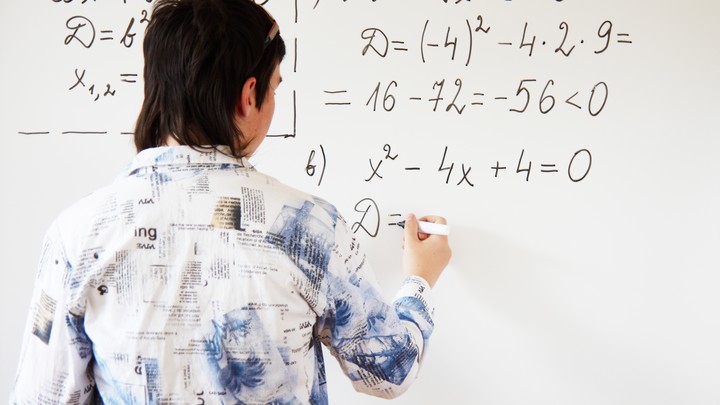 The Texas State Board of Education recommended last week that Texas high school students pursuing an honors plan or a science- and math-heavy diploma should take two years of algebra to graduate, the Texas Tribune reports. The preliminary recommendation adds some clarity to a new state law that provides teenagers flexibility for career training and academic specialization.
Some business and education groups lobbied for the inclusion of Algebra 2 — a course required for college admission — in all 'endorsements' that students can pursue under the new law. They worried that deemphasizing college preparation could hurt low-income and minority students — fears addressed last week in National Journal magazine.
Two Republican lawmakers made a surprise appearance at a SBOE meeting to remind board members why the Legislature had backed away from the math requirement. "The idea that we think as a board or a Legislature that every one of those 5 million students must have Algebra 2 to live the American dream is fool's gold," Senate Education Chairman Dan Patrick told the board, according to the Tribune.
By requiring Algebra 2 in only two academic courses of study — which likely would have pushed students to take more math anyway — the preliminary SBOE recommendation maintains the flexibility lawmakers sought. The board will issue its final requirements in January.
Texas is among 17 states that require Algebra 2, the Associated Press reports.
This article is part of our Next America: Higher Education project, which is supported by grants from the Bill & Melinda Gates Foundation and Lumina Foundation.
We want to hear what you think about this article. Submit a letter to the editor or write to letters@theatlantic.com.