Senate Pushes for Release of Ukrainian Leader Jailed Over Natural-Gas Contract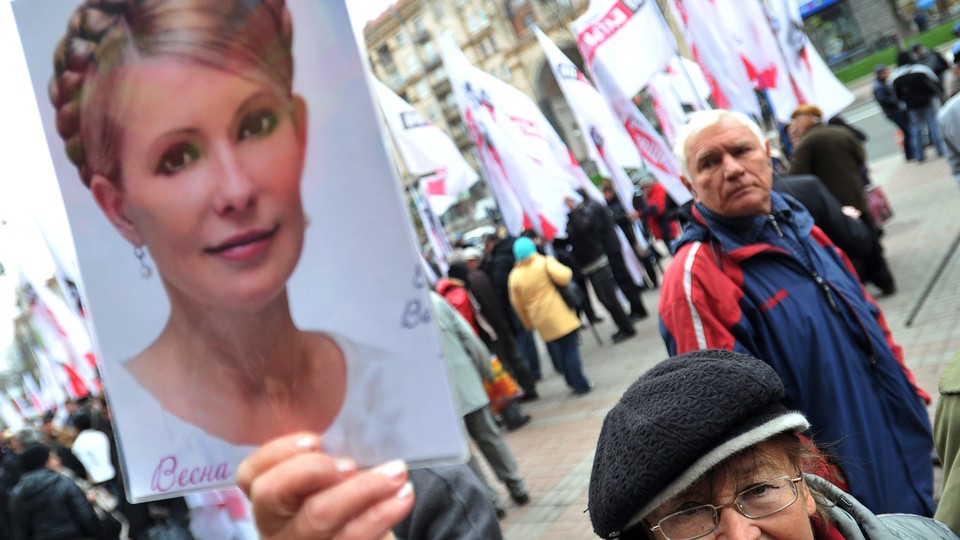 Former Ukrainian Prime Minister Yulia Tymoshenko is two years into a seven-year prison sentence, but U.S. leaders are raising questions about the circumstances behind her imprisonment and calling for her release to seek treatment for her ailing back.
The Senate unanimously passed a resolution Monday calling on Ukrainian officials to release Tymoshenko, who was jailed in 2011 after accusations she abused her power to award a natural-gas contract to a Russian company. "I am dismayed by the seeming inability to find a reasonable compromise that would allow Ms. Tymoshenko to be released to seek medical treatment abroad," said Senate Majority Whip Dick Durbin, D-Ill., who led the push for the resolution.
Durbin's quote came in a release that noted that numerous "political and human-rights groups have called the charges politically motivated and selectively prosecuted and called for Tymoshenko's release."
So how did a natural-gas contract land a national leader in jail? In 2009, Tymoshenko inked a natural-gas supply deal with Russia that some felt was unfavorable to Ukraine. The former gas executive — known as the "gas princess" — came to fortune as an executive for a company that imported Russian natural gas to Ukraine. She was ousted in the 2010 elections and jailed the following year as the country's new leaders accused her of abusing her power to push through the deal.
Tymoshenko has denied the charges, questioned the integrity of the 2010 election, and alleged she has been mistreated while in jail. European Union officials have suggested her continued imprisonment could hold up trade agreements, and now U.S. leaders are saying the same. "President Yanukovych should seize a historic opportunity for the Ukraine by freeing former Prime Minister Yulia Tymoshenko from jail, and agreeing to a crucial trade and political agreement with the European Union," said Sen. Robert Menendez, D-N.J.