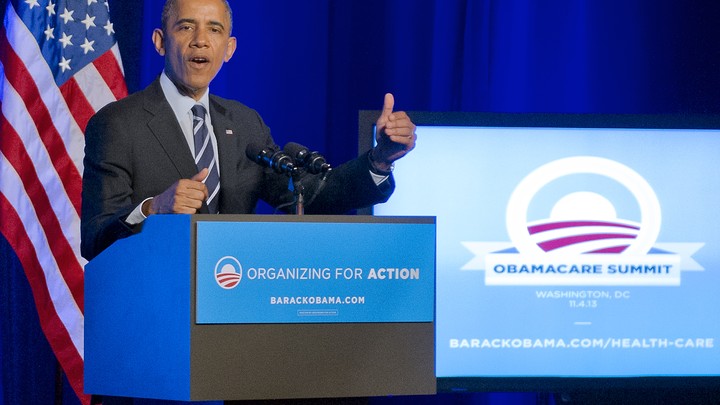 The coal-regulations-as-political-proxy-war continues: Organizing for Action, the former campaign arm of President Obama's reelection bid, is urging its followers to support new Environmental Protection Agency regulations for coal-plant emissions.
The Hill has the OFA email that went out Tuesday. It reads, in part: "Climate change is real — there's no credible scientific debate anymore.... That's why we need to do something about it — that includes taking action to reduce our carbon emissions.... Right now, the EPA is asking for the public's input on these new limits on carbon emissions — add your name to show your support, and we'll pass it along."
It's the latest in the escalating political battle that has erupted over the proposed EPA cutbacks to emissions for new coal plants. A few of the flashpoints thus far:
We want to hear what you think about this article. Submit a letter to the editor or write to letters@theatlantic.com.
Alex Brown
is a Congressional correspondent at
National Journal.