Obama Threatens Vetoes on House Energy Bills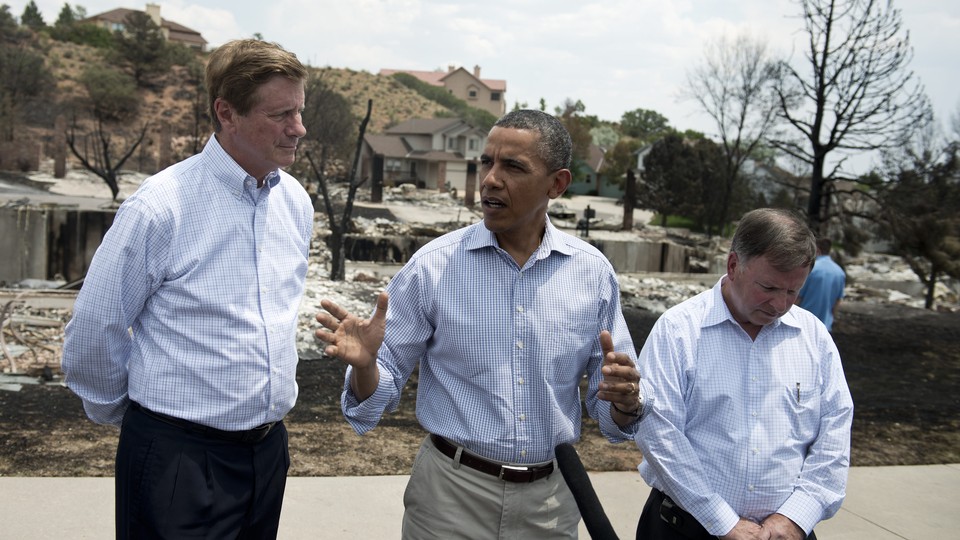 The White House issued veto threats Tuesday to a pair of House bills that would limit the federal government's ability to regulate energy production.
The administration's opposition comes as no surprise, and neither proposal is likely to pass the Senate. One bill, sponsored by Rep. Doug Lamborn, R-Colo., would limit the government to 60 days to reject onshore drilling permits before they are considered automatically approved. Other provisions would require more area to be made available for leasing and impose fees on protests of drilling projects.
That proposal "would undermine the nation's energy security; roll back policies that support the continued growth of safe and responsible energy production in the United States; discourage environmental analysis and civic engagement in federal decision-making; direct that federal lands be managed for the primary purpose of energy development rather than for thoughtfully balanced multiple uses; and undermine public resource management plans that establish a balance between energy development and resource protection," the White House said in a release.
The other bill would limit the Interior Department from mandating hydraulic-fracturing regulations in states that already have their own standards. That legislation is sponsored by Rep. Bill Flores, R-Texas.
The plan "would prohibit the Bureau of Land Management in the Department of the Interior from ensuring that hydraulic fracturing activities taking place on federal and Indian lands are managed in a safe and responsible manner," the White House said in a second release.