Obama Task Force on Climate 'Resilience' Gets Icy GOP Welcome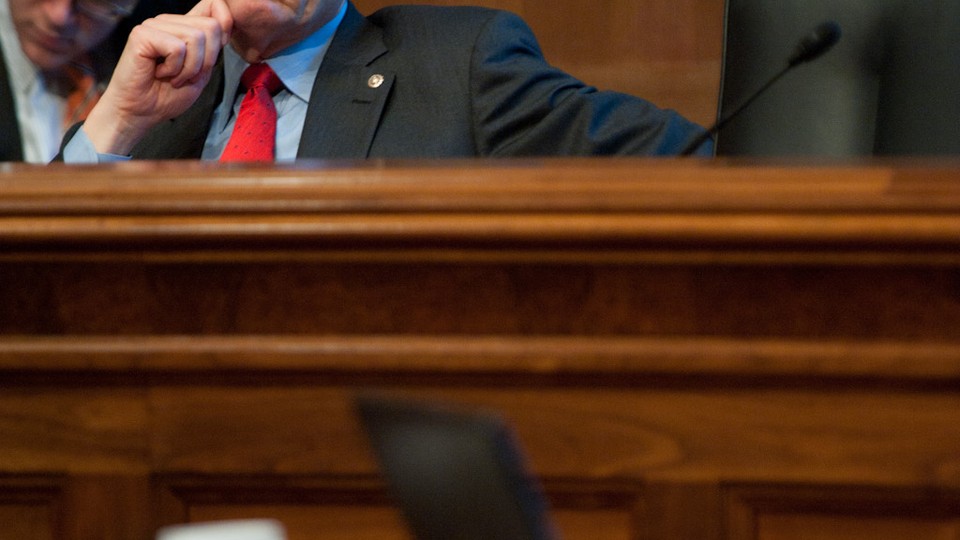 President Obama's newest effort to address climate change mainly calls for plotting strategies, but that didn't stop Republicans from attacking it as an escalation of regulatory actions aimed at bypassing Congress.
"The president continues to go around Congress because he knows the American people don't support his climate-change policies that threaten economic growth and jobs," Sen. John Barrasso, R-Wyo., told National Journal Daily on Monday. "This new executive order will fulfill the president's extreme goal of ingraining climate change into the mission of every federal agency. By putting this in place, it's clear that this administration wants every decision to be done through the lens of climate change."
The chairman of the House Energy and Commerce Energy and Power Subcommittee, Rep. Ed Whitfield, R-Ky., similarly derided the administration for failing to engage members of Congress in implementing the president's second-term climate-change agenda.
"Not surprisingly, the Obama administration continues to be less than transparent on its government-wide actions on climate change," Whitfield said. "This is another example of the pattern of conduct by the Obama administration where — when they do not get their own way — they simply choose to bypass Congress and the democratic process through their ongoing use of executive orders."
The GOP furor was over an order issued by Obama late last week setting up a Task Force on Climate Preparedness and Resilience managed by 24 state, local, and tribal leaders. The group will recommend improvements in federal disaster-relief programs and ways to increase resilience in the face of extreme weather events.
Eight governors were appointed, including Martin O'Malley of Maryland and Jerry Brown of California, and all but one — the Republican governor of Guam, Eddie Calvo — are Democrats.
According to White House spokesman Bobby Whithorne, the task force was assembled from nominations made by the National Governors Association and other organizations as well as self-nominations from interested parties.
Most of the local officials on the task force are also Democrats, including Mayor Ralph Becker of Salt Lake City and Los Angeles Mayor Eric Garcetti.
Naturally, Democrats on Capitol Hill were delighted by Obama's announcement.
"With the Republican-controlled Congress refusing to enact any type of legislation, comprehensive or otherwise, that would address the serious impacts of climate change, I applaud President Obama for showing leadership on this critical issue," Rep. Bobby Rush, D-Ill., said in a statement released by the Bicameral Task Force on Climate Change.
Rep. Peter DeFazio, D-Ore., a member of the Safe Climate Caucus in the House, similarly defended the executive order. "I am pleased the Obama administration is taking steps to help better prepare communities to withstand the impact of climate changes," DeFazio said. "There can be little doubt that our climate is changing and warming, leading to more frequent and severe storms, droughts, wildfires, and other weather-related disasters."
CORRECTION: A previous version of this story incorrectly stated that the interagency Council on Climate Preparedness and Resilience was managed by a 24-member task force made up of state, local, and tribal leaders. The order sets up both an interagency Council on Climate Preparedness and Resilience chaired by the White House and a State, Local, and Tribal Leaders Task Force on Climate Preparedness and Resilience.