Obama Targets Cuccinelli's Climate Fight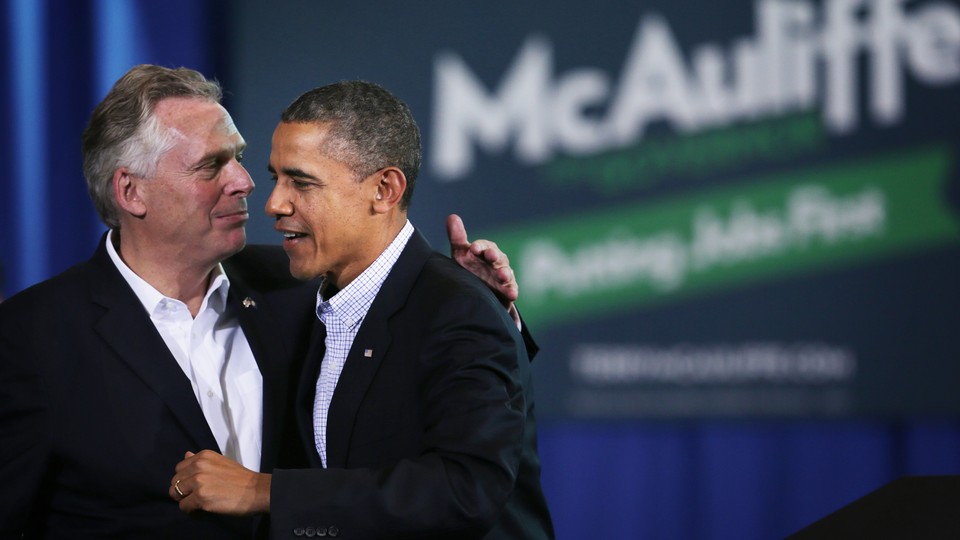 Virginia GOP gubernatorial candidate Ken Cuccinelli's legal battles with a climate scientist were the subject an attack by President Obama during a Sunday rally, reports The Hill.
Said Obama, campaigning with Democratic gubernatorial candidate Terry McAuliffe: "It doesn't create jobs when you go after scientists, and you try to offer your own alternative theories of how things work and engage in litigation around stuff that isn't political. It has to do with what's true. It has to do with facts. You don't argue with facts."
He appears to have been referencing Cuccinelli's attempts as Virginia attorney general to subpoena records from the University of Virginia on the work of climate scientist Michael Mann. That legal battle proved unsuccessful.