Obama Apologizes for Cancelled Health Plans
POTUS laments "assurances they got from me."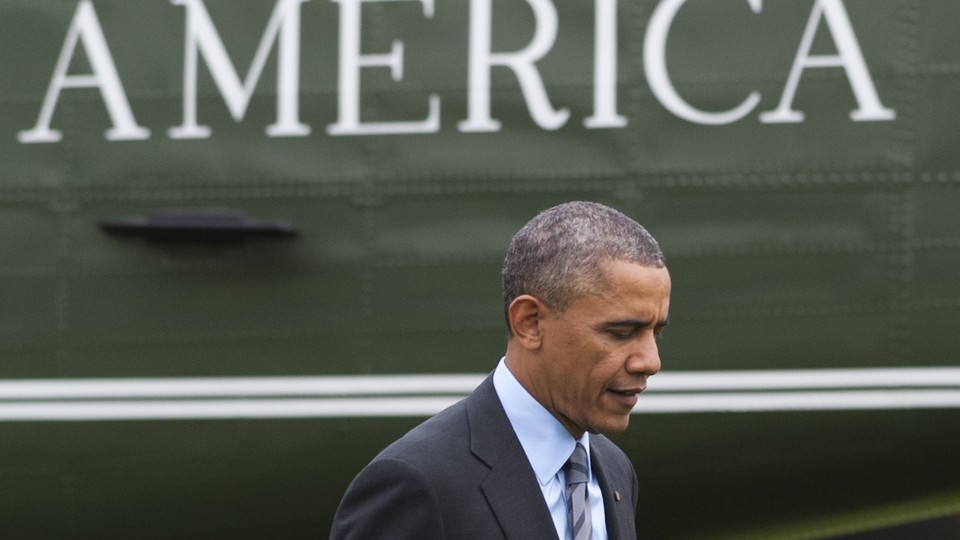 President Obama is sorry about all those cancelled health insurance policies "¦ or mostly sorry, anyway.
Obama apologized Thursday for the disruption and confusion caused by millions of plan cancellations, but stuck to the argument that most people who lose their policies will be better off without them.
"I am sorry that they are finding themselves in this situation based on assurances they got from me," he said in an interview with NBC News.
Obama pledged repeatedly throughout the health care debate that "if you like your plan, you can keep it." In reality, though, the Affordable Care Act made it extremely difficult to keep plans that were in place before the law passed.
"I meant what I said, and we worked hard to make sure we implemented it properly. But obviously we didn't do a good enough job," Obama said.
Millions of consumers are now receiving cancellation notices, as insurers quit offering policies that don't comply with the health care law's requirements. And Obama's if-you-like-it-you-can-keep-it pledge isn't holding up very well.
Although the president apologized, he largely stuck to the White House's argument that these cancellations are not a substantive problem for the people receiving them. Democrats have said most people will be getting an "upgrade," and Obama reiterated that view to NBC's Chuck Todd.
"We really believe that ultimately they're going to be better off.... But obviously we didn't do a good enough job in terms of how we crafted the law, and that's something I regret. That's something we're going to try to get fixed," Obama said.
The White House had previously defended Obama's pledge, and the president tried to fine-tune the language earlier this week. Obama went further in Thursday's interview, acknowledging that his pledge was misleading.
"I regret very much that what we intended to do, which is to make sure that everybody is moving into better plans because they want them "¦ that we weren't as clear as we needed to be," he said.
Many customers whose plans are being cancelled will be eligible for more-comprehensive coverage, in some cases at a lower price, through Obamacare's new marketplaces. Others will pay higher premiums without gaining new benefits.
Accessing coverage through Obamacare, though, is nearly impossible because of the technical problems that continue to plague HealthCare.gov.
"I am deeply frustrated about how this website has not worked.... I take responsibility for that, my team takes responsibility for that," Obama said.
HealthCare.gov, the primary portal to sign up for coverage, has been plagued by technical problems since its Oct. 1 launch. The site is still functioning poorly more than a month later, as officials work their way through hundreds of fixes. Long outages are still common, the site moves slowly when it is available, and the data it sends to insurance companies appears largely unreliable.
The Health and Human Services Department has said it expects the site to be fully functional by the end of November, although officials are still discovering new problems as they work their way through the system.
Noting that he had been "burned before" by his confidence in the Oct. 1 launch date, Obama lowered expectations for the website on Thursday. He said he expects significant improvements by the end of November, but emphasized other avenues for enrollment.
"What I'm confident about is that anybody who wants to buy insurance through the marketplace, they're going to be able to buy it," the president said.