Moniz: Nuclear Power to Play Key Role in Fight Against Climate Change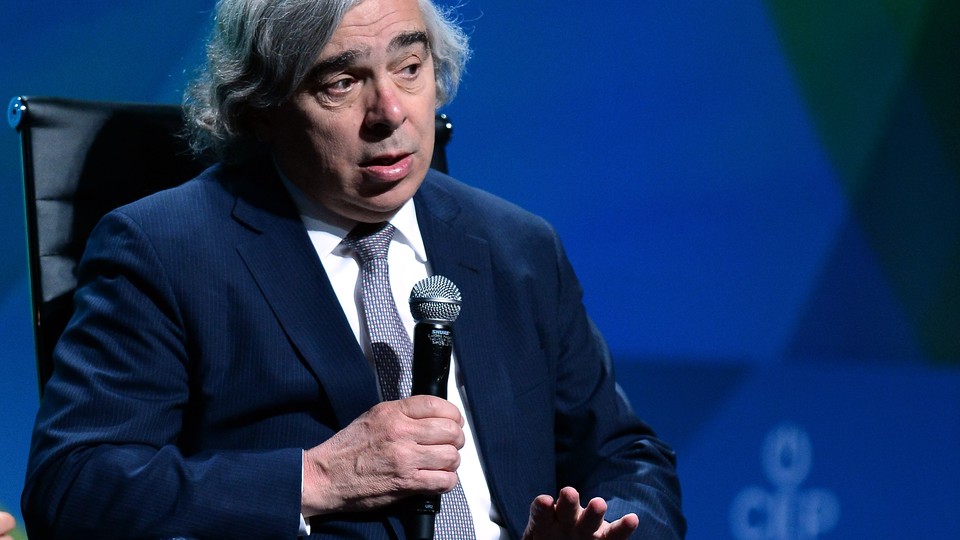 Energy Secretary Ernest Moniz pushed the president's climate action plan Monday and admonished Congress for failing to address global warming.
"Today, more than any time in our history, the global community is understanding the serious threat of climate change," Moniz said in remarks delivered at the American Nuclear Society's 2013 winter meeting and technology expo in Washington. "This is the driving force behind President Obama's action to put forward a strong climate action plan."
Firing a volley at lawmakers, Moniz added: "Legislation would be very welcome in this context, but for the moment, at least, the plan is based entirely on existing authorities and, therefore, we should expect that this plan will be implemented over these next years."
The Energy secretary emphasized that nuclear power has an important role to play in the climate action plan as a low-carbon source of energy, but he was quick to add that the technology is just one part of a complex puzzle assembled by policymakers to diversify the U.S. energy portfolio and lessen the effects of global warming.
"We are committed to pursuing the so-called all-of-the-above approach to energy, developing all of our domestic energy sources for a low-carbon world, be it coal, natural gas, nuclear, renewables, biofuels, [or] efficiency," he said.
The secretary noted that the American nuclear fleet has come under threat from low electricity demand and the abundance of shale natural gas, but he said that the White House will continue to invest in the technology despite these challenges. "The president continues to see nuclear energy as an important part of a diverse energy portfolio, and it's part of his goal of doubling the national share of electricity from low-carbon energy sources by 2035," Moniz said.
To this end, Moniz highlighted steps taken by the Energy Department to support the development of nuclear technologies, including an $8 billion loan guarantee for the construction of two nuclear reactors in Georgia and investment in small modular reactors. "There's a lot to be done, but also there's been a lot done, and we should not lose sight of that," he said. "This has been a decades-long commitment in this country to advance nuclear power."
However, Moniz made clear that any discussion of White House investment in nuclear power would be inextricably linked to the president's second-term climate-change agenda. "We have these two threads we've discussed today, both focal points of President Obama's policy speeches in June, climate change, and nuclear security," Moniz said. "Nuclear power comes at the intersection of those, so we need to move forward, we believe, strongly in ways that both lead to a low-carbon future and to a world that is safe from the challenges of nuclear materials."