Moniz: Carbon-Capture Technology Is Ready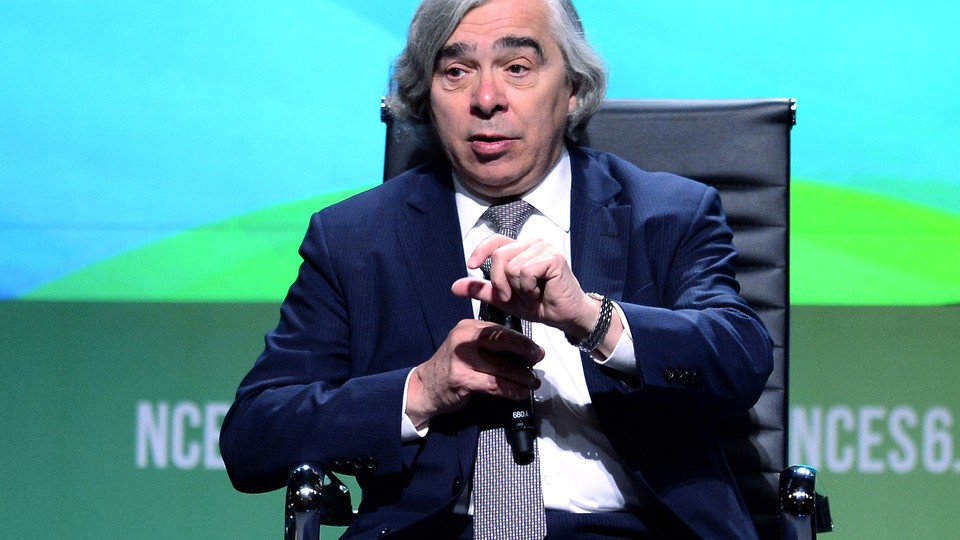 In a press conference Thursday, Energy Secretary Ernest Moniz highlighted the administration's commitment to continued development of carbon-capture technology through investment and global partnerships.
Moniz spoke of the need for information-sharing between countries so that the international community can collaboratively refine the technology and highlighted domestic efforts to support research and development of carbon capture and sequestration, or CCS.
"In terms of our investments here in CCS ... in this administration about $6 billion has been put forward for large-scale projects [and] $8 billion was identified in the president's climate action plan for new loan-guarantee programs," Moniz said.
He also noted that earlier in the day, the Energy Department announced that it will invest more than $80 million dollars to support a range of carbon capture and storage projects.
When asked whether he believed CCS was ready to be deployed on a commercial scale, Moniz replied without hesitation. "The technology is ready," he said. "It's there certainly, all parts of the technology have been deployed at scale. That's the end."