Money Poured Into DCCC Coffers During Shutdown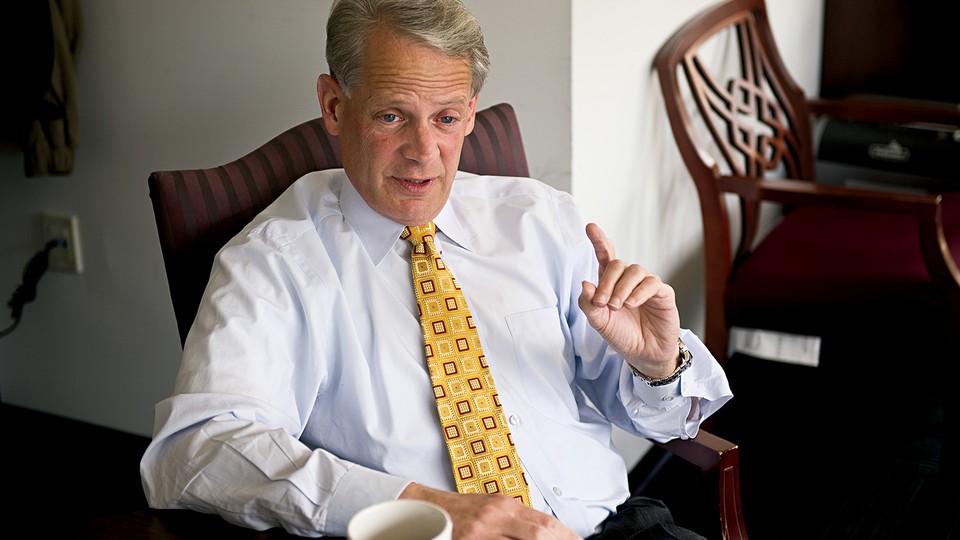 Say this for the government shutdown: It certainly fattened House Democrats' wallet.
The Democratic Campaign Congressional Committee raised $7 million in October, it announced Wednesday, the best off-year October in the group's history. It's almost $3 million more than the $4.2 million the DCCC raised in October of 2011.
Last month's haul is the latest eye-popping total for the campaign committee, which has now collected more than $65 million this year and already has more than $25 million on hand. To boot, it doesn't have any debt.
In September, during the run-up to the shutdown, the committee raised $8.4 million — $3 million more than the National Republican Congressional Committee. The NRCC has yet to release its October fundraising figures, but in September, it had raised only $48 million so far during the political cycle.
"House Republicans' reckless and irresponsible agenda is not only driving their approval ratings to record lows, it's rallying our support to record highs," said DCCC Chairman Steve Israel. "The American people believe enough is enough — and they've had enough with the dysfunction of this Republican Congress and the pain they've caused America's middle class."
The shutdown occurred during a relative high point for Democrats, when many independent analysts said the damage done to the Republican Party could lead to considerable losses in the House. But the disastrous rollout of the Affordable Care Act in the most recent month has reversed those expectations, and it's unclear if House Democrats' fundraising will continue at the same pace.