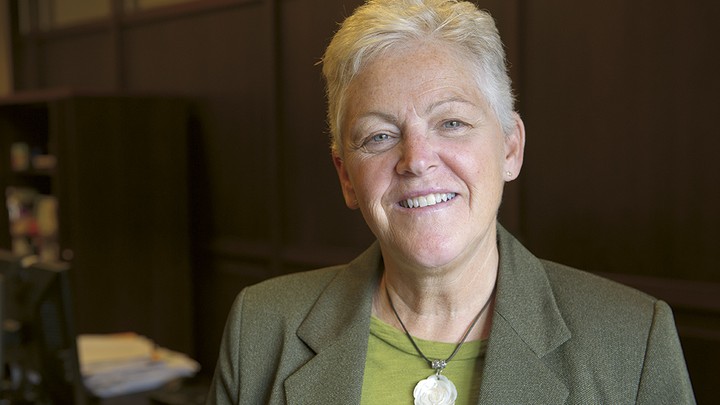 Speaking with The Boston Globe on Monday, Environmental Protection Agency Administrator Gina McCarthy gave hints that President Obama is leaning toward approval of the Keystone XL Pipeline, according to Globe reporter David Abel.
EPA administrator Gina McCarthy, at the Globe, sure made it seem likely that the Obama administration will approve the Keystone pipeline.

— David Abel (@davabel) November 4, 2013
On #Keystone, EPA administrator McCarthy said, "If there's oil there, someone will find it and use it."

— David Abel (@davabel) November 4, 2013
EPA administrator Gina McCarthy didn't buy the argument that blocking the Keystone pipeline would prevent the extraction of tar sands oil.

— David Abel (@davabel) November 4, 2013
That sounds an awful lot like the reasoning of the pipeline's advocates — that if the pipeline is not approved, drilling in the Alberta tar sands will still take place and the oil will instead be transported by rail and other methods. Of course, Obama's final decision won't come down to a quote by one of his Cabinet members, but McCarthy's words could be an indicator of administration thinking.
We want to hear what you think about this article. Submit a letter to the editor or write to letters@theatlantic.com.
Alex Brown
is a Congressional correspondent at
National Journal.