Landrieu Lobbies Hard for Keystone XL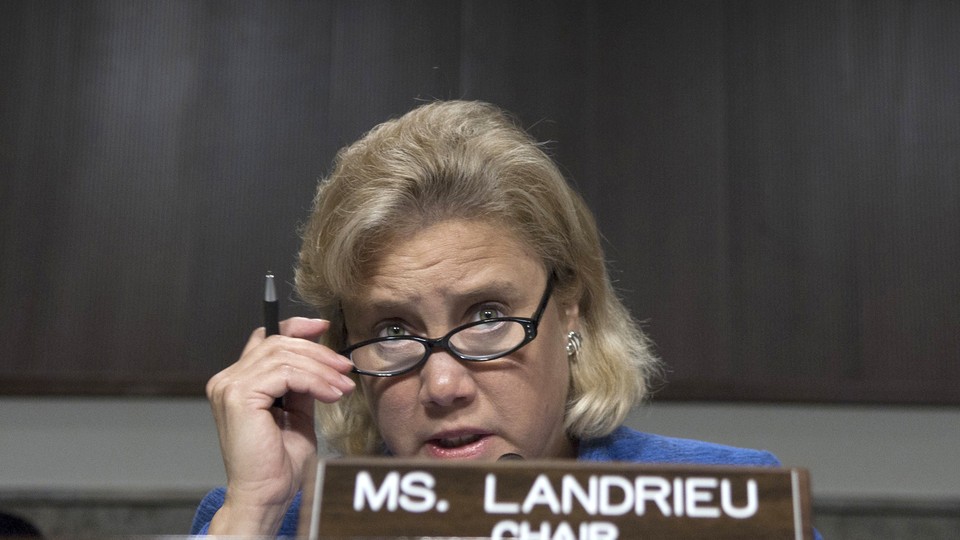 Sen. Mary Landrieu, D-La., said Tuesday that she would continue to put pressure on the administration to speed up its review of the Keystone XL pipeline.
"I intend to see if we can push forward the approval of the Keystone pipeline," Landrieu told reporters after a meeting the senator held with Premier Alison Redford of Alberta, Canada, to discuss a way forward on the pipeline, which, if built, would bring crude from Alberta's oil sands to Gulf Coast refineries.
"The ball is in our court and I hope the United States will make a decision," Landrieu said. "So I'm going to be calling over to the State Department, pushing the State Department. While the premier can't do that, members of Congress most certainly can."
State is currently working to complete an environmental-impact assessment of the project. Once that report has been released, President Obama has final authority to approve or reject the proposal, but that hasn't stopped members of Congress from weighing in on the decision.
"The Keystone pipeline should have been approved years ago," Landrieu said, forcefully. "It needs to be approved as soon as possible."
Environmental groups say the pipeline would hasten oil-sands extraction and increase greenhouse-gas emissions.
Landrieu pushed back against such claims, however, arguing that transporting oil via a pipeline would be better for the environment, and safer, than shipment by rail.
"Right now we're putting this oil in trains. It's more dangerous to the atmosphere, causing more greenhouse gases, and much more dangerous to people," she said, adding: "I don't really understand the environmental arguments at all relative to this."
The president has said he will only approve the project if it does not substantially add to atmospheric levels of carbon dioxide.
During her trip to Washington, Redford also met with House Energy and Commerce Committee Chairman Rep. Fred Upton, R-Mich., and Rep. Lee Terry, R-Neb., as well as Kerri-Ann Jones, the assistant secretary of State for oceans and international environmental and scientific affairs .