Jewell: Oil and Gas Industry Needs to Better Inform Public Debate on Fracking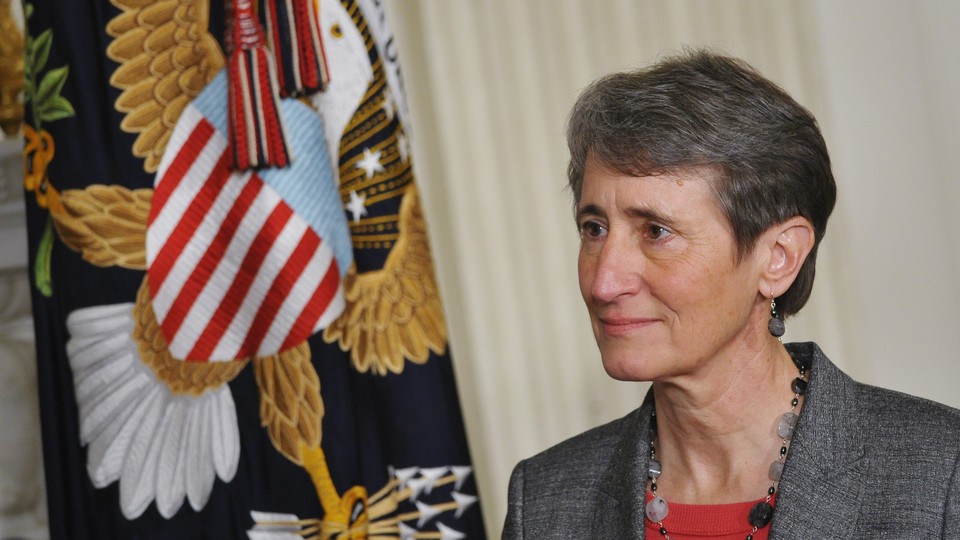 Interior Secretary Sally Jewell called on the oil and gas industry Thursday to better inform the quality of public debate over fracking and quell safety concerns over use of the technique to extract oil and natural gas from shale-rock formations, E&E reports (subscription required).
Speaking at an event in San Francisco, the Interior secretary labeled the current debate "confused" and "not well-informed," an argument most often made by the oil and gas industry itself.
"I think that there's a lot of misinformation about fracking," Jewell said, adding: "I think that it's part of the industry's job to make sure that the public understands what it is, how it's done, and why it's safe. It's our job as a regulator and public land manager to make sure that it is done safely and responsibly, that we use the best available science, and we are in fact doing that."