Is the Obamacare Site Fixed? 5 Things to Watch
Here's what to look for this weekend to judge whether the Obama administration has resolved the ACA's Web-enrollment problems.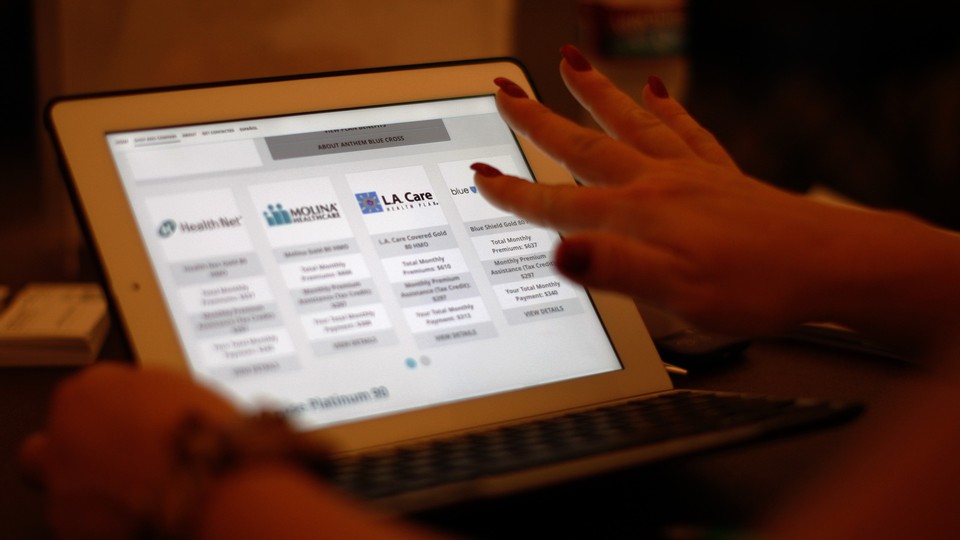 It's launch time — again — for the federally run insurance marketplaces at the heart of President Obama's signature health care law.
The Health and Human Services Department has set this weekend as the deadline to fix HealthCare.gov, the primary enrollment website for Obamacare. Officials say the site will still have some glitches, but they'll be more like true glitches, not the crippling front-to-back system failures that plagued the site's initial launch.
HHS has had two months to fix the broken website, and the White House needs a dramatic improvement to stop the political bleeding it has suffered from the site and the uproar over canceled insurance policies.
So, how will we know if HealthCare.gov is working? Here are five important metrics to keep an eye on.
Traffic
The administration vastly overstated how much of the site's initial problems resulted from higher-than-expected traffic, but high volume was still an issue. In tests just before the site's launch, it collapsed under a mere 2,000 simultaneous visitors — far short of the 4.7 million visits the site logged on its launch day.
Jeff Zients, the former White House budget director who is quarterbacking the HealthCare.gov repair effort, has said that by this weekend, the site will be able to handle 50,000 users at once, or about 800,000 per day. That's where it was supposed to be at the time it launched. If the site can actually handle that many users without crashing, it'll be a big improvement.
Zients has acknowledged that, at times, the site will have more than 50,000 users at once. He said HHS has replaced its old "please wait" message with a system that will e-mail users when traffic subsides and they can safely return.
Response times and error rates
HHS has heavily focused on these two improvements in its daily updates for the press. Zients said the error rate for consumers is below 1 percent and response times are under a secon — down from 8 seconds on Oct. 1. Especially because HHS has placed so much emphasis on these metrics, it'll be important to see how well they hold up under increased traffic.
Outages
HealthCare.gov was still experiencing unexpected outages just a week before the administration's end-of-November deadline. A few days earlier, it crashed while HHS Secretary Kathleen Sebelius was trying to use it as part of an enrollment pitch. Unexpected outages have gotten more rare over the past two months, but they're a much more visible problem than, say, slow response times.
834s
Possibly the most serious technical problems with HealthCare.gov are among the least visible. Insurance companies have reported all sorts of problems with the information they receive about people who try to sign up for coverage. The enrollment reports — "834 transmissions," in industry jargon — have been incomplete and inaccurate. Insurers would receive an enrollment, then a cancellation, then an enrollment, all for the same person, with no way to tell which was the most recent. Dependents have been misidentified as spouses. And insurers say they're not confident these problems have been fully resolved despite Zients's assurances that they were at the top of his "punch list" of repairs.
When hardly anyone can use HealthCare.gov, insurers can sort through the inconsistent information by hand. But now insurers are worried that HHS is about to flood them with more bad information than they can handle. And that could mean another round of problems as people who thought they were covered end up lost in the shuffle, or find out they have to pay more than they expected.
Enrollment
We won't know official enrollment numbers for a while. December's figures, the first full month after this weekend's deadline, won't be released until mid-January. But the reason the website's problems are such a big deal is that they're enrollment problems. In some states that built their own insurance exchanges, notably California, the pace of enrollment has picked up dramatically since initial technical problems were fixed. If the same happens with HealthCare.gov, Obamacare may well be in the clear. The administration can afford to fall a little short of the 7 million enrollees it expects to see this year, but each state's exchange still needs a critical mass of enrollees — as well as a good mix of sick and healthy — to avoid massive premium hikes next year.