How Ontario Went Coal-Free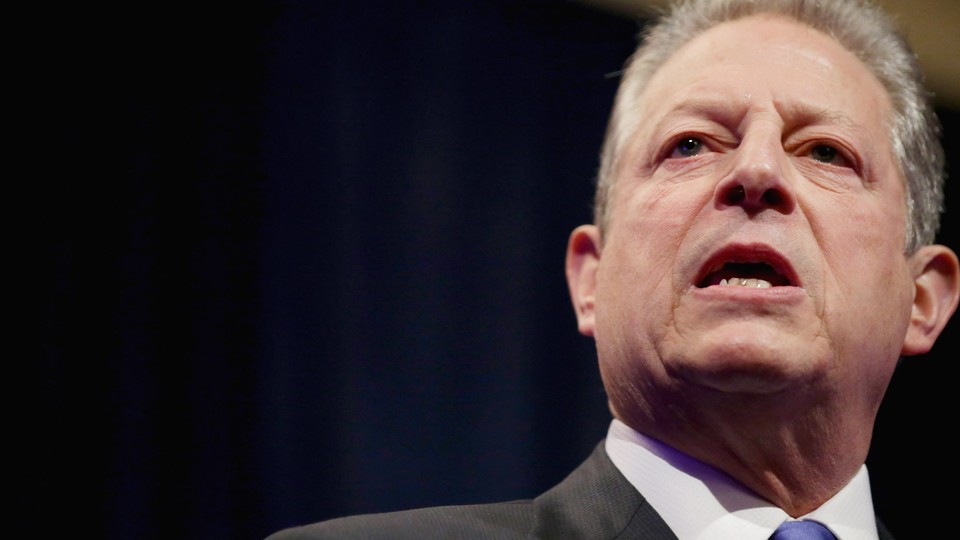 Some politicians in the U.S. are quick to distance themselves from the term "war on coal," but leaders of Canada's most-populous province went before the cameras Tuesday in a full-throated celebration of its new coal-free status.
The shutdown of Ontario's last coal-burning plant — slated to happen before the end of this year — is the culmination of a goal set 10 years ago, when the province produced a quarter of its electricity with coal power. The milestone isn't a stopping point, said Premier Kathleen Wynne, who used the event to propose a ban for all future coal-plant construction.
As if to erase any doubt Ontario is taking its cues from the environmental community, the province imported the planet's most prominent climate campaigner to keynote the event. "Congratulations, Ontario, and thank you, Ontario," said former Vice President Al Gore, launching into a somber portrayal of the effects of climate change. "Mother Nature is proclaiming the urgency of this crisis in ever more easily understandable tones." But Ontario's transition offers hope, he said. "If we were magically able to do in the world what Ontario is announcing today, then half the CO2 [currently in the atmosphere] would fall out in a single generation."
So how did a province with a population larger than Illinois wean itself off coal in 10 years? A wide mix of alternative power sources, boosted by some government help, have filled the gap. Since 2003, Ontario has seen the completion of five nuclear projects, 12 natural gas projects, five hydropower projects, and 17 wind projects. Coal plants are being converted to run on natural gas and biomass.
Coal still makes up 9 percent of Ontario's installed energy capacity, but other sources provide more than enough to meet peak demand on their own. Nuclear power is the leader with 36 percent; gas power makes up 28 percent; hydropower provides 22 percent; and fast-growing wind energy comes in at 5 percent.
The province's Green Energy Act, passed in 2009, provides cost considerations for renewable energy sources that feed into the grid, a controversial policy known as a feed-in tariff.
But while ambitious goals and aggressive policymaking have found results north of the border, such action is unlikely to be replicated in the U.S., where 37 percent of the electricity still comes from coal. As Yale Environment 360 notes, "Unlike the U.S., where miners, producers, truckers, railroads, and utilities form strong regional coal alliances, coal-fired power in Ontario had no other influential political constituencies."
Even one of the most marginal enablers of the coal-free transition — increased energy efficiency — has run into obstacles in the United States. A widely supported efficiency bill stalled out in the Senate in September due to Republican attempts to add non-germane amendments.
And while the ever-polite Canadians took care not to scold neighbors who have been less active on the climate front, the message was clear: You can do this too. "There's no denying that climate change is happening," Wynne said. "We have the power to change our behaviors to reverse this increasingly critical problem."