House Passes Bill to Block Federal Fracking Regulation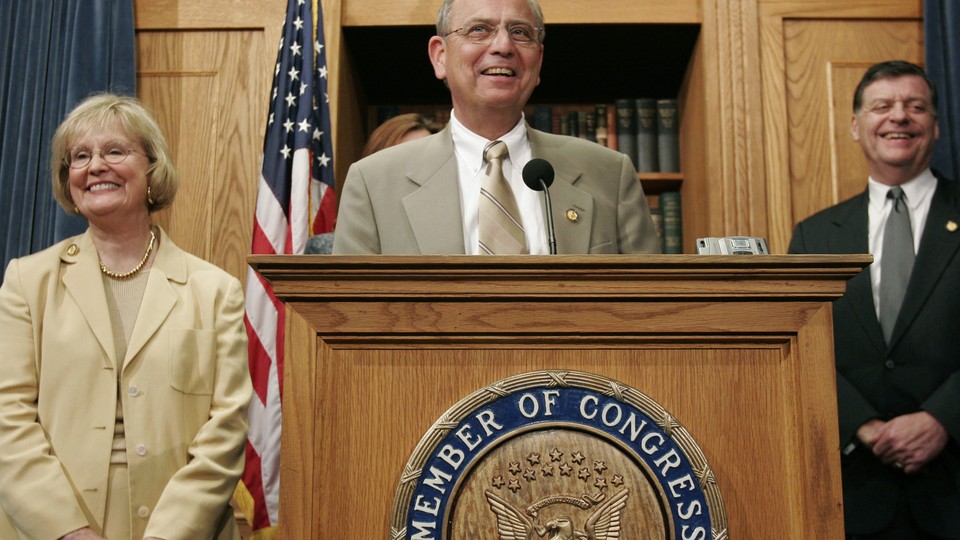 The House voted 235-187 Wednesday to pass a bill that would block proposed Interior Department regulations on hydraulic fracturing from taking effect in states where rules are already on the books.
Republicans cheered passage of the bill, which has little chance of advancing in the Senate, as a step forward for states' rights and, they framed the issue as an attempt to defend oil and gas production from unnecessary government regulation.
"States have been effectively regulating hydraulic fracturing on both government and privately owned lands for decades," Rep. Bill Flores, R-Texas, the bill's sponsor, said in a statement following passage, adding, "They have consistently opposed the federal government trying to trump state expertise in this area. In order to protect American jobs and American energy production, we must limit the federal government's ability to slow down energy production on taxpayer owned federal lands with duplicative regulations and unnecessary red tape."
House Natural Resources Committee Chairman Doc Hastings, R-Wash., similarly applauded passage of the measure, saying it would defend the domestic oil and gas boom from heavy-handed attempts by the administration to slow production.
"Today, the House of Representatives took an important step forward to protecting jobs and American energy production. This bipartisan legislation ensures that duplicative federal hydraulic-fracturing regulations do not stand in the way of increased American energy production," Hastings said in a statement.
Democrats decried the bill as a conservative messaging push and warned that it would prevent necessary oversight.
"The latest Republican attack on critical health, safety, and environmental protections is being sold as a so-called 'states' rights bill' that would only block a proposed fracking rule," Rep. Peter DeFazio, D-Ore., said in a statement. "But it is written so poorly, and so broadly, it would essentially strip the federal government's authority to enforce nearly ­any regulation on the books related to drilling and drilling impacts. It would truly allow companies on public lands to drill anywhere, at anytime, with no rules. Republicans have wasted yet another day with extreme, campaign talking point legislation that has no chance in the Senate."
Green groups also slammed the legislative proposal as a threat to public health and the environment.
"Fracking is already wreaking havoc on our environment and health. America's public lands""from the White River National Forest in Colorado to Chaco Canyon in New Mexico""should be protected for all Americans to enjoy. However, this reckless bill puts our special places and the communities that rely on them for drinking water and recreation at risk from fracking," Courtney Abrams, director of Environment America's Federal Clean Water Program said in a statement.
The White House indicated it would veto the measure, along with a bill to expand oil and natural gas permitting on public lands, which also passed the House Wednesday.