Hearing on Parks Bills Less Than Idyllic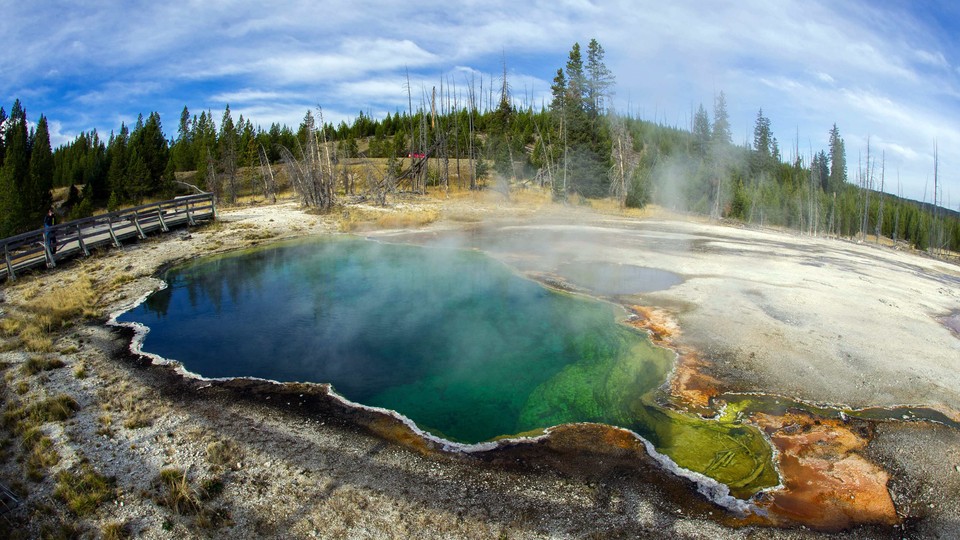 Republican members of the House Natural Resources Subcommittee on Public Lands and Environmental Regulation set their sights squarely on a takedown of the administration during a hearing Thursday to consider a series of bills responding to the closure of public lands during the government shutdown.
Measures to give states more authority over public lands were the main focus of the hearing, but the discussion devolved at times into attacks on President Obama.
"I see this government today as King George and his lords around him," said Rep. Don Young, R-Alaska, the author of a bill to give states a greater role in managing federal lands. "The American people have become the serfs, because we have to respond to the agencies. The president of the United States believes he's a monarch. Shame on America."
Subcommittee Chairman Rob Bishop, R-Utah, started the barrage with a critique of big government. "Large, centralized, bureaucratic entities don't work; they don't move us forward," Bishop said in his opening statement.
There were some moments of togetherness. Rep. Steve Daines, R-Mont., sponsor of a measure directing the federal government to reimburse states for costs incurred in reopening national parks during the shutdown, applauded Democrats for supporting his legislation and indicated a willingness to reach across the aisle to strengthen bipartisan consensus on the issue.
"I want to thank the 26 bipartisan cosponsors on this legislation, many whom are representing states that stepped up to the challenge, as Utah did, to open up our parks while the Obama administration refused access during the partial lapse in appropriations," he said. "It's rare we see much bipartisan agreement in this town, [and] it is nice to see seven Democrats joining already as cosponsors on this bill on the House side."
Subcommittee ranking member Rep. Raul Grijalva, D-Ariz., dismissed the GOP attempts at outreach. "I'm glad to see the majority acknowledge that our national parks and wildlife refuges are economic engines in many of our rural economies," he said. "But like so many of the majority's bills considered by this committee, the legislation we will discuss today takes shared values and twists them into divisive, partisan extremes."
Grijalva went on to say, "We should view this hearing like people view Doomsday-preppers — for its entertainment value only."
The hearing comes on the heels of a major push this week by House Republicans for more states' rights in energy development. The House on Thursday passed legislation that would speed federal review of cross-border oil and gas pipelines, while on Wednesday the chamber passed a bill to expand oil and natural gas drilling on public lands and to limit federal regulation of hydraulic fracturing.
The Senate is not expected to pass the three bills, and the White House has threatened to veto all of them.