Grim Start to Warsaw Climate Talks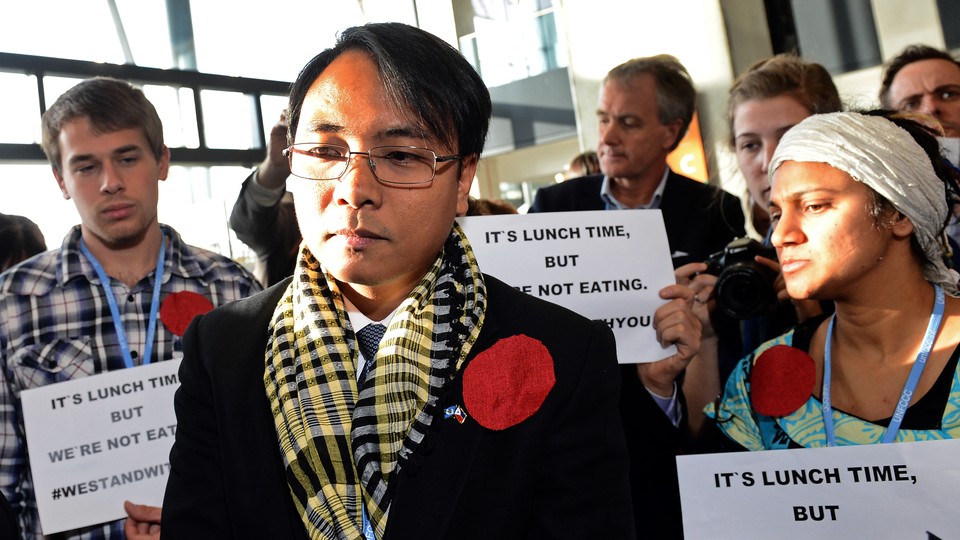 This week's United Nations climate summit in Poland arrived on the heels of a devastating typhoon that struck the Philippines — for some, a tragic reminder of the need to act quickly on climate issues. Here's a look at what's happened so far.
Yeb Sano, delegate from the Philippines, gave a tearful plea for action during the opening session, citing the thousands killed in his country and pledging to fast for the remainder of the summit until meaningful action is taken. He received a standing ovation.
Meanwhile, some U.S. officials fear that the talks will turn to the possibility of payouts for countries affected by disasters that were exacerbated by climate change, reports The Guardian. Another study found that Haiti and the Philippines suffered the most from climate-related disasters in 2012, lending fuel to the notion that less-developed countries need help to deal with climate problems.
On Wednesday, a report designed to provide guidelines for the talks was modified slightly to reflect lower estimates for historical emissions levels.
And soon after the conference is over, Poland may move to expand its coal use.