Gas Prices at 3-Year Low Ahead of Holiday Season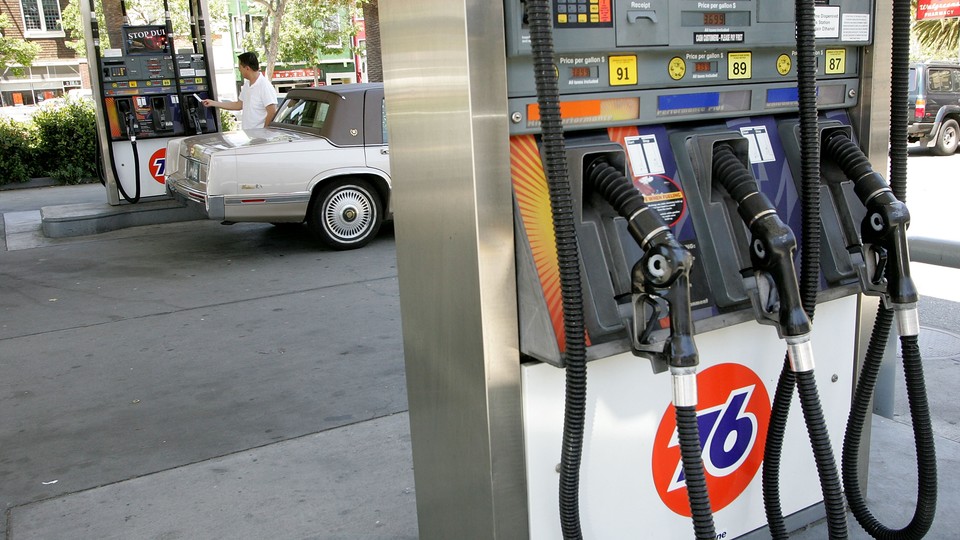 As Americans pile into SUVs, sedans, and minivans and hit the road to make it home in time for Thanksgiving during the busiest driving season of the year, they'll benefit from prices at the pump that are lower than a year ago.
The average price of a gallon of gas rose slightly this week to hit $3.29, according to data released on Wednesday by the Energy Information Administration.
Despite the increase, however, the current national average is 14 cents below what it was one year ago and gas prices haven't been this low ahead of the Thanksgiving holiday since 2010.
Some experts, including Tom Kloza, the chief oil analyst at the Oil Information Service, believe prices could continue to drop through the end of the year, with Kloza estimating that the average could fall to $3.05 in December.
The largest piece of the puzzle contributing to low prices at the pump is the lowered cost of crude oil, which has declined in recent weeks due to decreased demand.
But don't expect things to say this way. The EIA predicts that gas prices will increase to an average of $3.33 per gallon in the first quarter of next year and estimates that the annual average for 2014 will come in at around $3.39 overall.
To the extent that prices continue to drop, however, retailers may see an uptick in sales during the holiday shopping period.
"[Consumers] become less surgical in their shopping behavior," Bill Martin, executive vice president of retail analyst ShopperTrak, told the Associated Press. "That opens the door to more impulse buying."