Experts on the NSA's History of Abuses: There They Go Again
The alarming parallels between recent surveillance-state behavior and its lawless past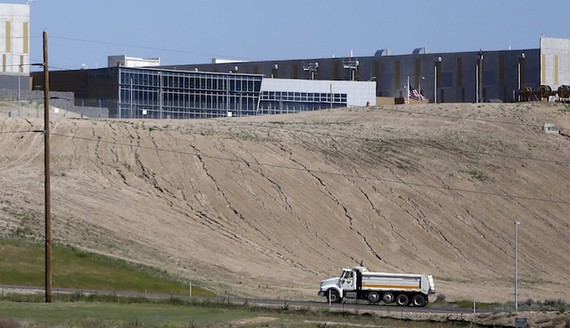 On learning that the NSA secretly collects data on the phone calls of millions of people suspected of no crime, many observers thought back to the Church Committee investigation and the decades of surveillance-state abuses that it chronicled. Was history repeating itself? The Obama Administration rejected the suggestion. In their telling, adequate checks and balances are in place to protect civil liberties.
Prominent experts on the history of U.S. surveillance abuses have now expressed their vehement disagreement. In recently filed federal-court documents, they argue that ongoing, bulk collection of phone data carried out under Section 215 of the Patriot Act is alarmingly similar to bygone, discredited surveillance programs.
Few Americans are in a better position to render that judgment.
One of the experts, journalist James Bamford, may know the NSA better than any outsider. In 1982, he published The Puzzle Palace, the first book ever written about the secretive agency. He has since published three more books on the NSA, and is widely regarded as a leading authority, in part because he's occasionally enjoyed unprecedented access to agency facilities and high-ranking personnel. Another expert, University of Georgia Professor of Political Science Loch Johnson, served as special assistant to the chair of the Church Committee and as staff director of the House Subcommittee on Intelligence Oversight. And the final expert, Peter Fenn, was chief of staff to Senator Frank Church and on the Senate Intelligence Committee staff.
The trio joined in an amicus brief in First Unitarian Church of Los Angeles vs. National Security Agency, a case in which 22 organizations are challenging as unconstitutional the Section 215 dragnet collection of Verizon customer phone data.
"As amici know from their extensive research and from personal experience, recent surveillance activities, and the executive's justifications for them, share core features with surveillance programs that operated from the 1930s into the 1970s," they write. "These features include: expansion of surveillance programs beyond their original purpose; a tendency to collect as much information as possible, with the result that surveillance expands as technology advances; and a preoccupation with secrecy that thwarts an effective evaluation of these programs' effectiveness or legality." They add that "these features are present even when executive officials act in good faith; they are inherent to secret surveillance programs and can therefore only be addressed through effective oversight."
What follows are specific, compelling parallels between the growth and evolution of surveillance in eras that everyone concedes to be abusive and the present day. One vital point the authors make: If history is any guide, problematic instances of surveillance "do not result from the isolated decisions of ill-intentioned officials." In other words, even trusting that today's officials are operating in good faith doesn't relieve us of the burden to impose proper checks on their power.
Another insight, gleaned from the Church Committee itself, is that "the technological capability of Government relentlessly increases," that "the potential for abuse is awesome," and that prudence therefore demands "restraints which not only cure past problems but anticipate and prevent the future misuse of technology." Instead, our Congress has enabled the NSA's exploitation of new technology by funding lavish data centers with the capacity to sweep up and indefinitely store staggering amounts of global communications.
That these experts on documented NSA abuses are alarmed by present day parallels is a powerful counter to Team Obama's assurances that everything is okay. Those interested in exploring the particular parallels they cite can read their whole brief: