EPA Lowers Renewable-Fuels Target for 2014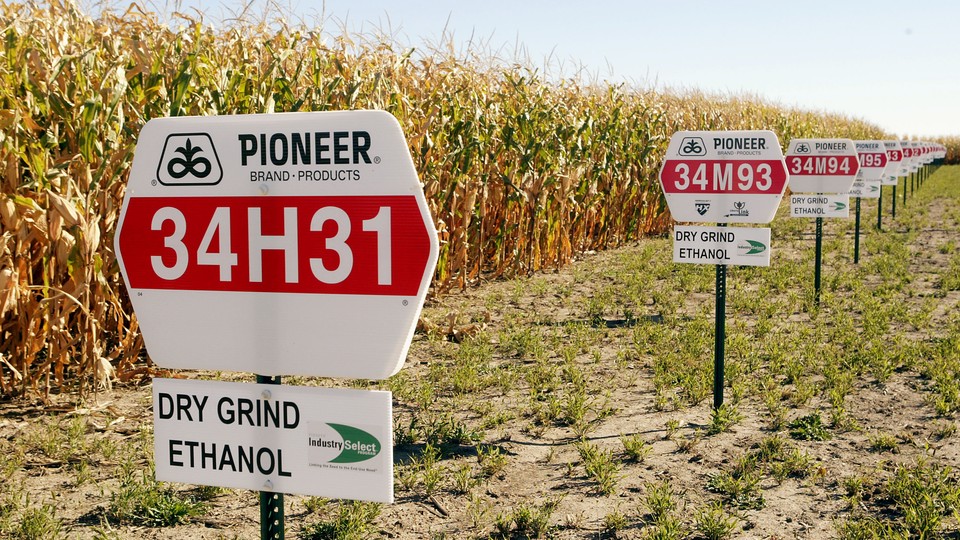 The Environmental Protection Agency dealt a blow to biofuels producers Friday with the release of a proposal for the 2014 renewable-fuel standard revising the total renewable volume obligations downward for the first time.
The 2014 mandate proposes a range of 15 billion to 15.52 billion gallons of biofuels to be added to the U.S. fuel supply next year, with a recommended target of 15.21 billion gallons within that range.
The target number, if it becomes law, would be a reduction of nearly 3 billion gallons relative to the statutory requirement for 2014 of 18.15 billion gallons.
It also proposes a range of 2 billion to 2.51 billion gallons of advanced biofuels with a recommended target of 2.2 billion gallons. The range falls below the proposed target of 3.75 billion gallons under the Energy Security and Independence Act of 2007.
On a call with reporters Friday morning, a senior administration official cited the blend wall, or the point at which ethanol exceeds 10 percent of the total fuel supply, as one of the principal reasons the agency decided to lower the mandate.
"The blend wall is an issue of particular interest in determining this year's standard because production of renewable fuels continues to increase but overall gasoline consumption continues to be less than what Congress anticipated when the program was established in 2007," the official commented, adding: "While under the law volumes of renewable fuel are set to increase each year this unanticipated reduction in fuel consumption brings us to a point where the realities of the fuel market must be addressed to properly implement the program."
The oil and gas industry has long warned that blending ethanol at levels above 10 percent of the total gasoline supply could damage car engines. Biofuels producers, however, have dismissed these claims as an attempt by the industry to weaken the standard.
Once the rule is published in the Federal Register there will be a 60-day public comment period. The agency is expected to finalize the rule by next spring.
Read the full release here.