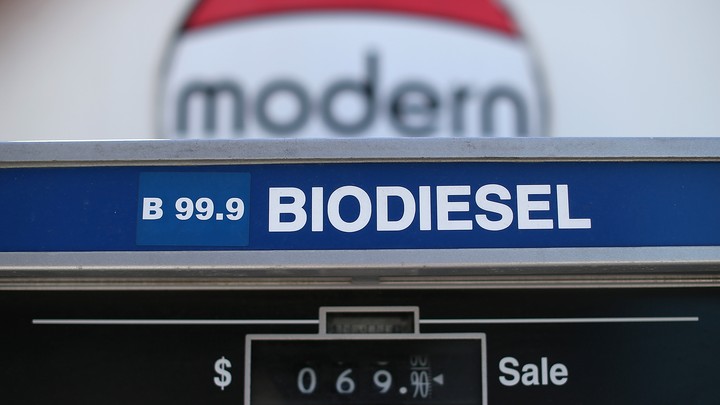 Administration officials may set advanced biofuels targets for the 2014 renewable-fuel standard at a higher level than what was proposed in a leaked draft circulated earlier this year, Bloomberg reports.
Under the leaked proposal, the target for advanced biofuels would come in at 2.21 billion gallons, significantly below the statutory requirement of 3.75 billion gallons for next year.
Following pushback from biofuels makers, however, the Environmental Protection Agency, which determines the standard each year, may revise the amount of advanced biofuels required upward relative to what was seen in the earlier draft.
Biofuels producers report that agency officials have said they will present a lower and upper limit for next year's advanced biofuels target, allowing producers to weigh in on the decision during the public comment period and leaving room for further revision before the 2014 RFS is finalized.
Officials have warned, however, that while the proposal could raise the level of advanced biofuels from the 2.21 billion gallons seen in the leaked draft, the quota is still likely to fall below the statutory requirement, an outcome expected to spark criticism from makers of advanced biofuels such as biodiesel. 
Advanced biofuels producers say that any reduction in the statutory requirements outlined by the 2007 law would devastate the fledgling industry.
The oil and gas industry, the restaurant industry, as well as livestock and poultry producers, want to see a reduction in the amount of corn-based ethanol required under the standard, while biofuels producers are generally opposed to any figures that fall below the statutory requirements.
EPA is expected to release a proposal for the 2014 RFS targets Friday.
CORRECTION: An earlier version of this story incorrectly stated that the EPA was considering revising the biodiesel target upwards in the 2014 RFS when it should have said the advanced biofuels target. 
We want to hear what you think about this article. Submit a letter to the editor or write to letters@theatlantic.com.
Clare Foran
is a former associate editor at
The Atlantic
.