Enviros, Coal Advocates Push Messaging at EPA Listening Session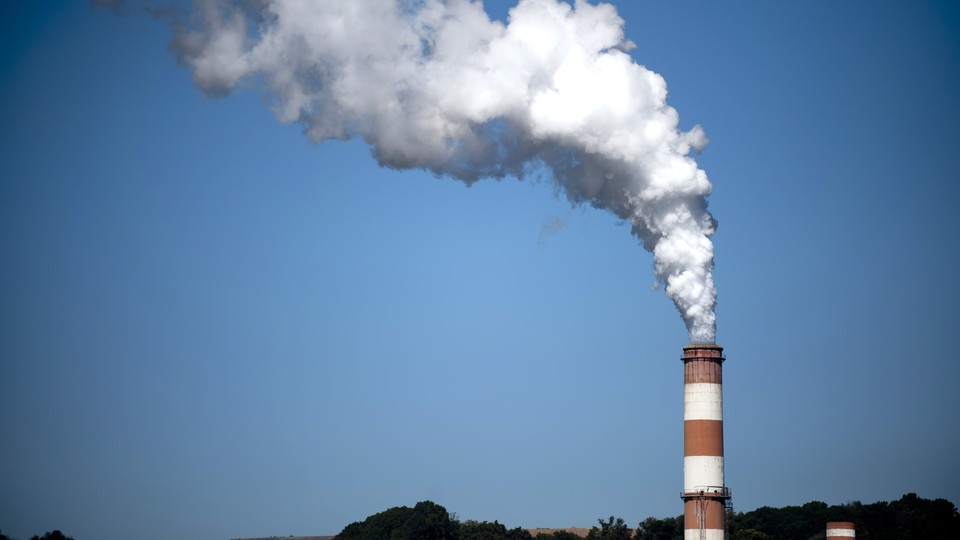 Green groups and coal advocates took a stand Thursday in response to the Environmental Protection Agency listening session in the nation's capital to solicit comment on upcoming regulations of existing power plants.
A coalition of environmental organizations, including the League of Conservation Voters, Sierra Club, and the National Wildlife Federation, held a press conference mid-morning Thursday to rally support for strict regulations to limit carbon emissions. The press conference was followed by a march led by participants to EPA headquarters, where the listening session was held throughout the day.
"The time to act on climate is now," Pete Altman, climate and clean air campaign director at the Natural Resources Defense Council said during the press conference. "EPA needs to set strong standards that curb the huge amounts of dangerous and unlimited carbon pollution coming from the nation's power plants."
Pro-coal groups were also out in full force protesting EPA's regulatory reach.
The American Coalition for Clean Coal Electricity sponsored a mobile billboard carrying the message "Tell EPA, Coal = Jobs + Affordable Electricity."
Ahead of the event, ACCCE spokesperson Laura Sheehan slammed the agency for failing to hold additional public-comment sessions in areas of the country that are heavily reliant on coal-powered electricity.
"These listening sessions are just one more example of an administration that continues to exclude from its rule-making the millions of Americans who stand to lose the most," Sheehan said in a statement. "At today's D.C. listening session, ACCCE hopes to represent those who have been ignored and deliver the message that we must protect American jobs and prevent EPA from enacting harmful regulations on coal-fueled electricity in this country."
The agency is due to release a proposed rule to reduce greenhouse-gas pollution from existing power plants next summer and finalize the rule-making by June 1, 2015.