Energy Department to Invest in Carbon Capture and Storage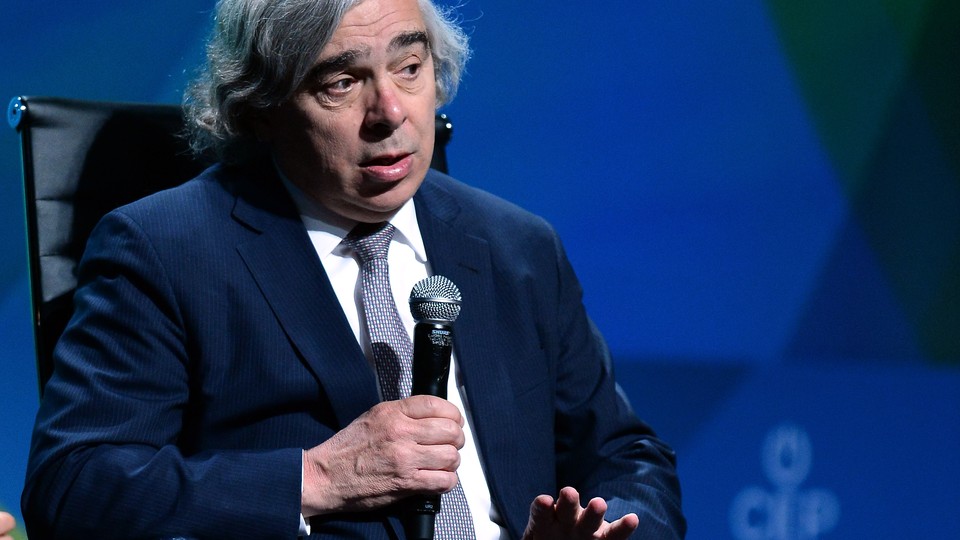 The Energy Department announced Thursday that it will put $84 million toward efforts to commercialize carbon-capture and storage technology, The Hill reports.
The money will help fund projects taking place nationwide to spur development of the technology, including research initiatives in Boulder, Colo.; Newark, Del.; and Lexington, Ky.
In a statement, Energy Secretary Ernest Moniz emphasized the importance of making CCS commercially available and cost-effective.
"In the past four years we've more than doubled renewable-energy generation from wind and solar power. However, coal and other fossil fuels still provide 80 percent of our energy, 70 percent of our electricity, and will be a major part of our energy future for decades," Moniz said, adding, "That's why any serious effort to protect future generations from the worst effects of climate change must also include developing, demonstrating, and deploying the technologies to use our abundant fossil-fuel resources as cleanly as possible."
The news coincides with the Environmental Protection Agency's listening session held Thursday to solicit comment on the agency's upcoming regulations to limit carbon emissions from existing power plants. The regulations are expected to hit coal-fired power plants particularly hard given their high level of carbon emissions relative to other stationary power-generating sources.