Divestment in Fossil Fuels Pushed in Response to Climate-Change Inaction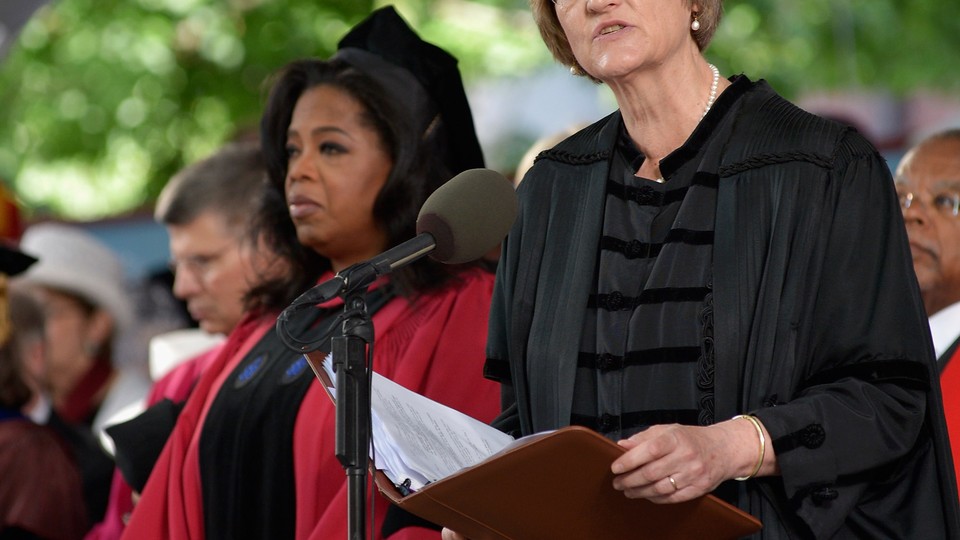 Regulations to limit carbon emissions are a key ingredient in President Obama's second-term climate-change agenda, but environmental activists say policymakers still haven't gone far enough to combat global warming. A grassroots movement has bubbled up in response to put pressure on public and private institutions and municipal governments to end investments in fossil fuels.
The past year has seen a groundswell of support for such divestment. Student groups and environmental activists have launched close to 400 campaigns calling on American universities and colleges to withdraw support for fossil fuels by pulling their investments in companies with large coal, natural gas, and petroleum reserves.
And political disillusionment has been a major driver of the movement. "We have a government that has been taken over by the fossil-fuel industry, so we're going to pressure the fossil-fuel industry itself," Chloe Maxmin, a Harvard University student involved in a campaign to persuade the university to divest from fossil fuels, told The Washington Post.
Environmental groups have also focused on political inaction in making the case for divestment. "Not only has Congress not taken up this issue but members are actively working against efforts to regulate greenhouse gases," Matt Grason, one of the founders of DC Divest, a campaign to encourage the District of Columbia to divest in fossil fuels, told National Journal.
DC Divest has made this line of attack a central part of its campaign. "If we know we need to stop burning fossil fuels, why don't we?" the group's website asks. "Because fossil fuel companies spend billions to lobby Congress to do nothing and confuse the public about the effects of their products. And it's working."
Some politicians are acting at the local level, however. In April, Seattle Mayor Mike McGinn led a coalition of mayors and city council members from nine other cities, including San Francisco; Boulder, Colo.; and Madison, Wis., in making a commitment to work toward fossil-fuel divestment in their respective cities.
Closer to home, members of the D.C. Council are also pushing for divestment. Council Chairman Phil Mendelson, a Democrat, and a number of other council members introduced divestment legislation in September that was subject to a hearing this week.
The bill in question would require the city to pull its holdings in the 200 publicly traded companies with the largest fossil-fuel reserves from the District's retirement funds and Health Annuity Trust. If it passes, the measure would be largely symbolic. But it would send a strong signal that the political will exists to advance the cause, activists say.
The road to divestment is rocky, however.
Oil and gas industry stakeholders have criticized the movement and financial advisers have debated whether or not divestment is well-considered fiscal policy.
Harvard President Drew Faust made headlines this fall when she announced that the university, which holds the largest endowment of any U.S. academic institution, would not divest in fossil-fuel companies.
In an open letter, Faust argued that universities should steer clear of political entanglements.
"We should ... be very wary of steps intended to instrumentalize our endowment in ways that would appear to position the University as a political actor rather than an academic institution," she commented.
On the political end of the spectrum, a decision to divest in the District of Columbia could also face federal roadblocks. After the council passes legislation, Congress has a 30-day window during which time it could pass a joint resolution to overturn the bill. If the president approved the resolution it would effectively deny the bill a chance to become law.
Even if this were to happen, however, it would still increase visibility around the issue.
"If D.C. were to divest I think it would have national and even international implications," Grason said, adding: "And if Congress were to take up the issue, it would force a national conversation that would go far beyond the nation's capital."