Democrats Are Starting to Freak Out About Obamacare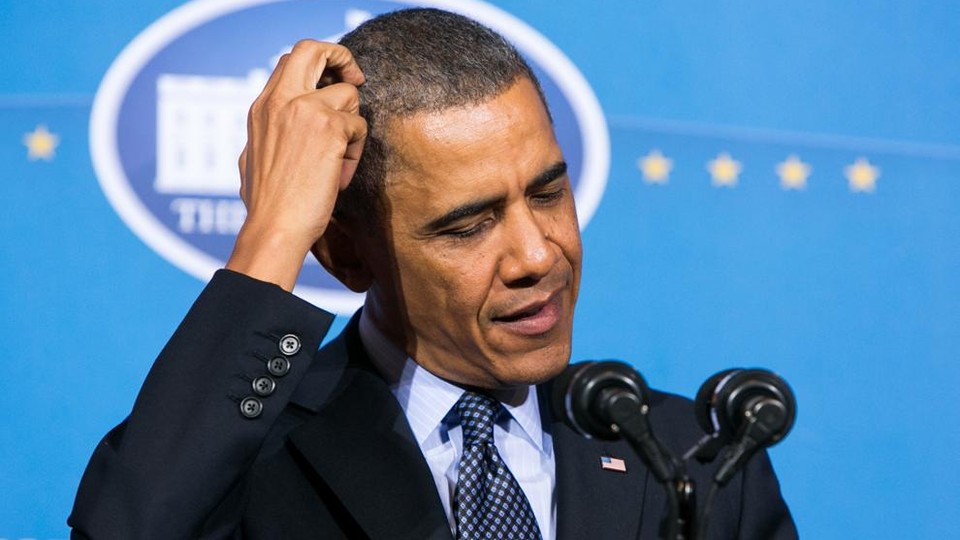 Congressional Democrats are quickly losing patience with the White House as the deeply flawed Obamacare rollout drags on.
The broken HealthCare.gov website and President Obama's broken promise that "if you like the plan you have, you can keep it" have sent Democrats searching for ways to distance themselves from the Affordable Care Act.
Senate Democrats are flocking to introduce bills they say would preserve Obama's pledge, and White House officials met with House Democrats on Wednesday in an effort to push them away from supporting a similar Republican measure.
The Democrats' response: If you don't want us to vote for the GOP bill, give us something else to support — before Friday's vote.
That's a tall order for the administration. Obama said last week that he had directed his team to look for a way to address the wave of cancellation notices hitting consumers in the individual insurance market. But no solution has been announced, and policy experts say there aren't any easy options.
The House bill, sponsored by Energy and Commerce Committee Chairman Fred Upton, R-Mich., would allow consumers to keep certain health care plans longer than they can under the Affordable Care Act.
A policy analysis from the liberal Center on Budget and Policy Priorities said the bill would undermine the health care law, not help it. But in the midst of such bad publicity, that concern hasn't resonated with rank-and-file Democrats who feel boxed in by Obama.
"We weren't making grandiose claims. He doesn't have to run again, I don't know why he needs to make such grandiose claims. Some of this stuff is just gratuitous rhetoric," Rep. Jim Moran, D-Va., told BuzzFeed on Wednesday, referring to Obama's promises that Americans could keep their health plans.
In the Senate, Democrats are rushing to put their stamp on the frustration over canceled insurance policies. Sen. Mary Landrieu, D-La., has introduced a more aggressive version of Upton's bill — hers would require insurance companies to keep offering plans, not simply allow them to.
She picked up support from the Left when Sen. Dianne Feinstein, D-Calif., agreed to cosponsor the bill.
Sen. Mark Udall, D-Colo., introduced his own "keep your health care plan" bill on Wednesday — another sign of Democrats' anxiety.
Democrats' openness to the Upton bill in the House and similar measures in the Senate suggest they might be willing to help pass a bill that would substantively delay some of Obamacare's benefit mandates. If they're angry enough to actually push for a vote in the Senate, insurance companies and the White House would face a serious challenge trying to beat back changes they believe would undermine the complex systems of the ACA.
Sen. Mark Begich, D-Alaska, who is facing a tough reelection fight next year, said he wasn't sure whether leadership would actually bring a proposal to the floor.
"I think there's a lot of people who want to bring bills to the floor, so I'm not sure who will bring it," he said. "But I think there's a lot of interest to try to fix it."
Democrats will continue to huddle on Thursday. House Democrats will hold a caucus meeting in the afternoon.
Senate Majority Leader Harry Reid, D-Nev., said he will also hold a full caucus meeting on Thursday afternoon with a number of White House officials to brief senators on the status of the Affordable Care Act.
"There are many questions about health care, and I understand that," Reid said Wednesday.
Obama called Reid late Tuesday night and had "quite a long conversation," the majority leader added. "I feel very comfortable after having my conversation last night that it will be fixed."