Could Parceling Pell Payments Help Students?
The "Aid Like a Paycheck" system being tested at two community colleges may save federal dollars, help students manage funds, and reduce dropouts.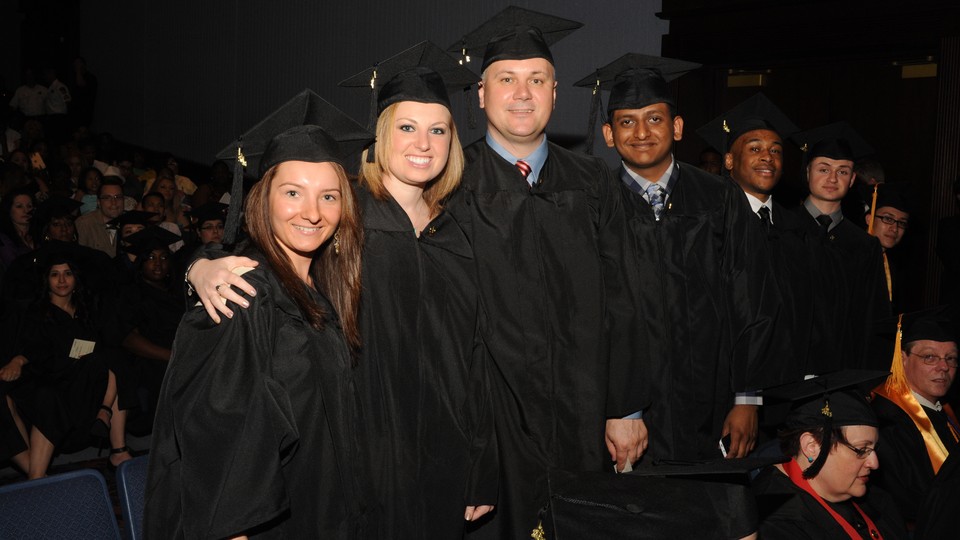 With so much focus on rising college costs, it's easy to forget that some students receive more state and federal financial aid than they need to pay tuition and fees. Federal Pell Grants include money to help students meet their living expenses, and low-income students, enrolled full time at inexpensive community colleges, can receive a substantial check after their tuition bills are paid.
President Obama would like to require colleges with high dropout rates to parcel out aid refunds in installments, in order to decrease the number of Pell dollars lost when students drop out. Researchers hope that disbursing extra aid this way, similar to a paycheck, could also help students manage their money and give them an extra incentive to stay in school.
Nonprofit research organization MDRC has tested the "Aid Like a Paycheck" concept at two community colleges. "The vast majority of students have said, 'Oh, this makes perfect sense,' " says Evan Weissman, operations associate at MDRC. But it's not yet clear whether the new disbursement method will help students make it to graduation.
During the 2011-12 academic year, the federal government spent $33 billion on Pell Grants for nearly 9.5 million students. The number of community-college students who receive Pell Grants has almost doubled since 2006, according to the American Association of Community Colleges. In 2011-12, 37 percent of Pell Grant beneficiaries were community-college students. In 2011, 44 percent of public two-year college enrollees were nonwhite, according to the National Center for Education Statistics.
Only 20 percent percent of first-time students who enroll full time in public two-year programs graduate within three years. Many drop out midway through the semester, which can create a problem for colleges. If a student receiving a Pell Grant drops out before he's 60 percent through the term, his college has to return unearned aid to the Education Department.
MDRC has found that giving students additional aid if they maintained good grades can increase the number of credits they earn. The Institute for College Access and Success has said that some California community colleges are already distributing their aid in installments to limit their financial liability. The two research organizations teamed up to design a pilot that would test whether distributing aid in installments would work for both administrators and students.
The first test site, Mt. San Antonio Community College, is a Los Angeles-area institution that enrolls about 28,000 students each year, more than 85 percent of whom are nonwhite. The second, Triton College, enrolls about 14,000 Chicago-area students per year, about two-thirds of whom are nonwhite. MSACC enrolled some 200 students in the Aid Like a Paycheck pilot from fall 2010 through fall 2012, while Triton has included about 200 since its pilot began in spring 2012.
"These are students — many of them — who've have never had any discretionary income to manage," says Patricia Zinga, Triton's associate dean of financial aid. After tuition and fees are paid and books are purchased, a Triton student awarded a $2,000 Pell Grant can end up with a $1,000 refund — perhaps the largest check the student has ever received.
After consulting with college staff and student focus groups, researchers estimated that biweekly payments would have to amount to at least $100 to be meaningful, requiring Pell refunds to amount to $1,600 per academic year. At Mount San Antonio and Triton, students participating in the pilots typically were enrolled full time and received biweekly checks of between $125 to $350. When students took fewer courses and thus saw their extra Pell aid drop to below $75 per week, the colleges would return to giving them just a single check.
Most full-time students at both colleges work part time. Along with Aid Like a Paycheck payments, students received online advice on budgeting, such as reminders to save up so that they could work less and study more before finals. Students could leave the pilot if they faced a hardship — such as a hospital bill — that they needed a lump sum to pay.
The major finding was that students said, in surveys and focus groups, that they liked getting their aid in this manner. MDRC has not evaluated whether the payment system improves college completion, and is looking for funding that would allow a long-term study to show statistically relevant findings. The Bill and Melinda Gates Foundation, a Next America sponsor, helped cover the cost of the pilot projects.
MDRC (the name was shortened in 2003 from Manpower Demonstration Research Corp.) estimates that more than 2 million students might receive big enough Pell awards each year to allow for their extra aid to be distributed like a paycheck. It targeted California, Texas, Illinois, Michigan, and North Carolina as states likely to have large numbers of such students.
"Ultimately, I would love to see this be my college's policy," Zinga said. But implementation can be tricky. Triton's current software doesn't allow for biweekly disbursements to be processed automatically, making it hard for the college to expand Aid Like a Paycheck to a large number of students.
The effects on student persistence may be small and hard to gauge. At Triton, of the 55 students who opted to try the program in spring 2012, 44 are no longer enrolled in the program — because they graduated, transferred, left, or were disqualified — and five currently are ineligible for Aid Like a Paycheck payments because they are not receiving enough aid.
It's important to remember that community-colleges students aren't like university students, Zinga says. "In community colleges, we have a pretty transient student population," she says.  "They'll attend, and maybe they'll transfer on; maybe they'll graduate--maybe they'll drop out, start a family, and come back in a year."
What the program does do is shield students, colleges, and the government from financial risk. And even small improvements in completion may make the intervention worthwhile, says Sandy Baum, a senior fellow at the Urban Institute and a research professor at George Washington University. "It's not clear that there's a reason not to do this."