Carbon Capture: Reality or Pipe Dream?
Coal-state lawmakers sparred with a top EPA official over the viability of carbon-capture-and-storage technology.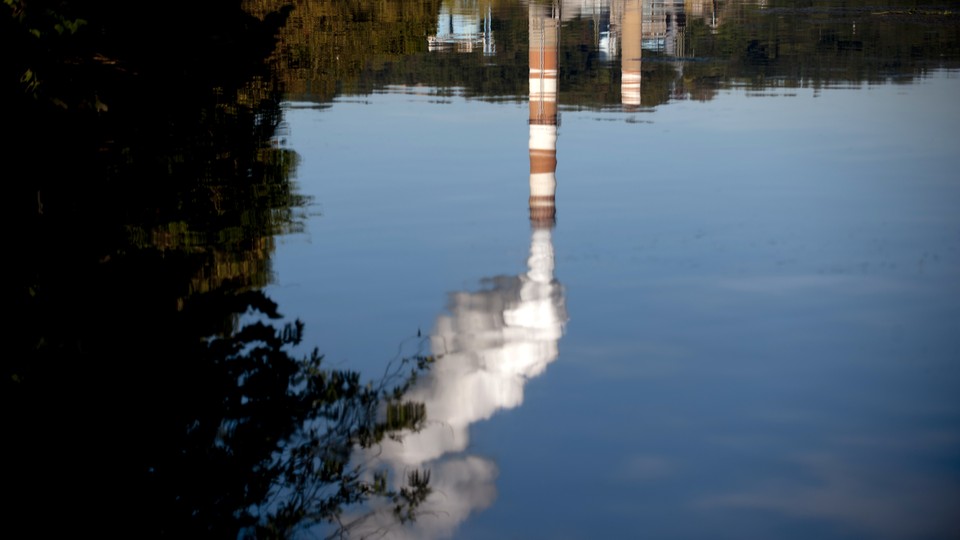 Coal-state lawmakers sparred with a top Environmental Protection Agency official Thursday over whether carbon-capture-and-storage technology is commercially viable.
"You're saying the technology is available, we're saying it's not," Rep. John Shimkus, R-Ill., said, addressing Janet McCabe, EPA's acting assistant administrator for air and radiation, at a hearing convened by the House Energy and Commerce Subcommittee on Energy and Power.
Carbon-capture technology has been thrown into the limelight following EPA's release of draft regulations in September requiring new power plants to use it to reduce emissions of carbon dioxide, the most common greenhouse gas.
Only four power plants in the U.S. are working to deploy the technology on a commercial scale, however, and each one has received substantial government subsidies.
EPA backers say the plants demonstrate the feasibility of the regulations. Detractors say they show just how unrealistic the standard is, citing delays and cost overruns at the plants as evidence of the difficulty utilities will have in implementing the rule.
"The Environmental Protection Agency has chosen a regulatory path devoid of common sense," Sen. Joe Manchin, D-W.Va., said in testimony as a witness at the hearing, adding: "For the first time ever, the federal government is trying to force an industry to do something that is technologically impossible to achieve."
McCabe, who was asked to testify on the rulemaking as well as on a legislative proposal by Manchin and House Energy and Power Subcommittee Chairman Rep. Ed Whitfield, R-Ky., to block the rule, flatly refused to concede any of the points made by the critics.
Yet there were moments where she appeared to falter in attempting to defend the technology.
"It's clear that carbon-capture-and-sequestration technology is available," McCabe commented. In the same breath, however, she said: "We see carbon capture and sequestration as being a future technology that will very much be in use."
There was also disagreement during the hearing about the impact of the regulations on the coal industry.
"EPA's proposed standards for new coal-fired power plants would effectively prevent any new plants from being constructed," Manchin said.
Whitfield echoed the comment, saying: "People tell us they would not do it [build a new coal-fired power plant] because they cannot meet these new regulations."
Rep. Jerry McNerney, D-Calif., pushed back, arguing that the regulations will ensure that coal remains part of the U.S. energy mix as cutbacks to greenhouse-gas emissions become increasingly important.
"Coal can continue to play an important role, but we must address carbon emissions," he said. "The development of carbon capture and storage technology is essential to the future of coal."
Rep. Paul Tonko, D-N.Y., also noted that the private sector would be less likely to invest in the technology in the absence of federal regulation.
"You rarely have a technology ready to go ready to solve a problem if there's no certain market for that technology," he said.
McCabe agreed. "That's been the history of the Clean Air Act in developing standards for new plants of any sort," she said. "Putting those regulations in place provides a path for the industry and then those technologies then become standard."
Legislation to block the EPA regulation is likely to pass the House but would have a difficult path through the Senate. A more tangible threat to EPA's rulemaking authority is the Supreme Court, which agreed last month to look at whether the agency overreached in attempting to limit carbon emissions from stationary sources.