Bros for Sustainability
Sustainability is not a sexy word. Enter the NFL, NHL, NBA, and MLB.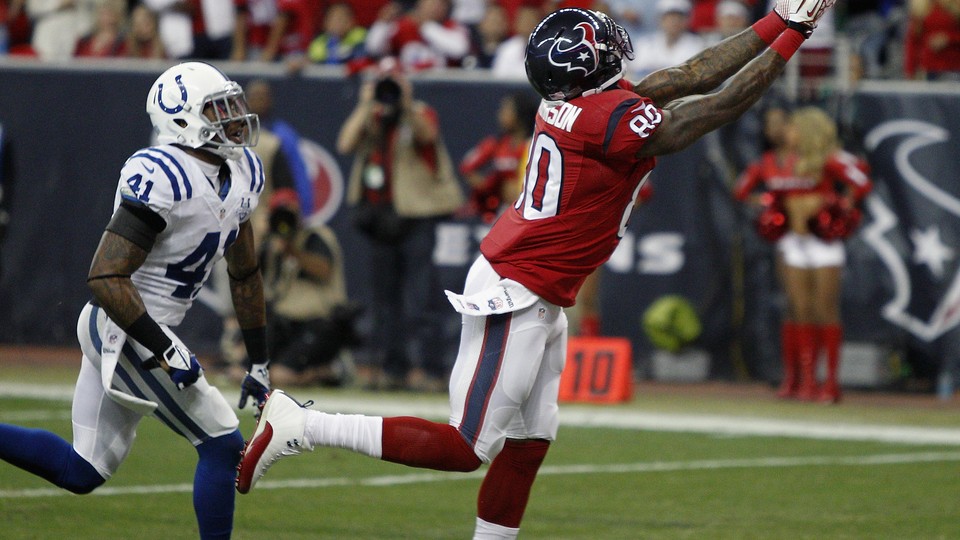 For decades, the environmental movement has been relying on scientists, skinny eco-geeks, and unicycle-riding freegans to disseminate their message. No more.
Environmental groups both on and off the Hill are working to change the face of the American football hero from a manly man who eats red, antibiotic-laden meat, drives a gas-guzzling Batmobile, and eschews composting to one who does none of those things.
Representatives from five of America's major sports leagues hit the Hill on Thursday to discuss the work they're doing to reduce their greenhouse-gas emissions. The National Football League is measuring the greenhouse-gas effects of the Super Bowl this year, and last year it conducted solid-waste management and recycling at all major Super Bowl facilities. Major League Baseball stadiums have adopted solar panels. And the National Basketball Association has come out in support of Environmental Protection Agency standards to reduce carbon pollution from electric power plants.
To have these leagues working with the likes of the Bicameral Task Force on Climate Change is aspirational and somewhat politically loaded. Earlier this year, the NFL abandoned plans to partner with the Health and Human Services Department in promoting health care reform after Sens. Mitch McConnell, R-Ky., and John Cornyn, R-Texas, contacted professional sports associations advising them not to promote the law.
For now sustainability efforts are more directed at fans than players, the emphasis being on how economically savvy it all is. Given how much Americans look up to athletes, there's more at stake than the bottom line. "I do know that we have some players who are very interested in this work," said Craig Harnett, chief financial officer of the National Hockey League, citing Canadian defenseman Andrew Ference and former Rangers goalie Mike Richter.
That matters. While only 13 percent of Americans say they follow science, 61 percent identify as sports fans. "We need a cultural shift in the way people think about their relationship to the climate," said Allen Hershkowitz, a senior scientist with the National Resource Defense Council who's been leading the environmental foray into sports. "Cultural shifts are not led by government."