Baucus's Tiny Step Toward Tax Reform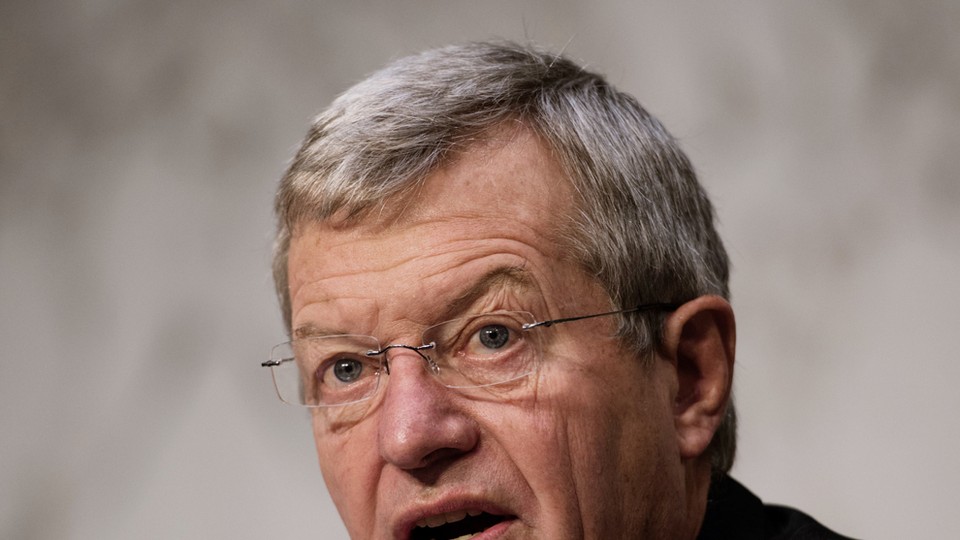 A proposal to overhaul tax-code rules for U.S. multinational corporations unveiled Tuesday by Senate Finance Committee Chairman Max Baucus prompted a mix of responses, with little anticipation that the changes could become law anytime soon.
The proposed changes range from setting a minimum tax on the income these companies earn worldwide to imposing a temporary tax of about 20 percent on earnings parked abroad.
Tuesday's proposal is a response to the general notion that current law creates too many incentives for multinational corporations to invest and create jobs overseas. Roughly $2 billion in U.S. corporate earnings are estimated to reside overseas.
"I agree with Senator Baucus that tax reform should raise significant revenue," said Rep. Sander Levin, D-Mich., the top Democrat on the House Ways and Means Committee. "As Ways and Means Democrats have repeatedly said, the only path to the needed enactment of tax reform is a bipartisan one in both the House and Senate."
But Baucus's plan — the first of three drafts on various aspects of the tax system that the Montana Democrat will release this week — comes after House Republicans last week indicated their tax-reform efforts have been put on hold, at least for the rest of the year. And the prospect of revamping the tax system next year, with a midterm election looming, is seen as unlikely.
Rep. Dave Camp, R-Mich., the chairman of the Ways and Means Committee, who is leading House Republican efforts, did not address the specifics of the Baucus proposal Tuesday, but he said the discussion over fixing "our broken tax code" is "a critical debate that must take place if we are going to get our economy back on track," adding that "I applaud Chairman Baucus for his continued commitment to advancing tax reform forward amongst his Senate colleagues."
Baucus's proposal followed a closed-door meeting with other senators on the Finance Committee. The draft describes some of the plan's objectives, which include reducing incentives for U.S. and foreign multinationals to invest in or shift profits to low-tax foreign countries; reducing incentives for U.S.-based businesses to move abroad; and simplifying the tax rules so that firms with the most-sophisticated tax advisers are not advantaged.
Under current law, U.S. companies owe taxes at a full federal rate of 35 percent on all income earned worldwide. But they can defer U.S. taxation until they repatriate the money. Baucus's plan to restructure the system would lower the corporate rate by an unspecified amount.
But the draft includes two options for taxing income from products and services sold into foreign markets.
One would be a minimum tax that immediately applies to all such income at 80 percent of the U.S. corporate tax rate with full foreign tax credits, coupled with a full exemption for foreign earnings upon repatriation. Another is a minimum tax that immediately applies to income at 60 percent of the U.S. corporate rate if derived from active business operations, but at the full U.S. rate if not, coupled with a full exemption for foreign earnings upon repatriation.
Some corporations have been calling for a "tax-repatriation holiday" to bring those stockpiled earnings parked overseas back to the country. The proposed changes outlined in the Baucus draft don't do that. But earnings of foreign subsidiaries from periods before the effective date of the proposal that have not been subject to U.S. tax would now be subject to the one-time tax at a reduced rate of about 20 percent, payable over eight years — which estimates say could bring a one-time, $200 billion shot into the U.S. Treasury.
The two other draft proposals that Baucus is expected to release this week will touch on tax administration and capital-cost recovery.
Treasury Secretary Jacob Lew said at a Wall Street Journal conference on Tuesday that he had discussed the draft with Baucus, and he praised the chairman for putting forward a plan that "shares some significant characteristics with the president's framework" while including provisions that he hopes will find support among both Republicans and Democrats.
Lew said that such a plan to "deal with the disparity between the U.S. and international tax rates" could provide a "shot in the arm" to the American economy, and he suggested using that one-time revenue to make critical investments in infrastructure. "It would build a foundation for a strong growth and job-creation economy," he said.
But not everyone was so positive about the Baucus proposals. In a statement, Business Roundtable President John Engler praised Baucus for his efforts, saying, "Baucus' goal of increasing the ability of U.S. businesses to compete abroad is critical."
But he added, "Unfortunately, we do not believe that the staff's international discussion draft supports that goal because it would make many American companies even less competitive than their non-U.S. counterparts."