Australian PM Starts Push for Carbon-Tax Repeal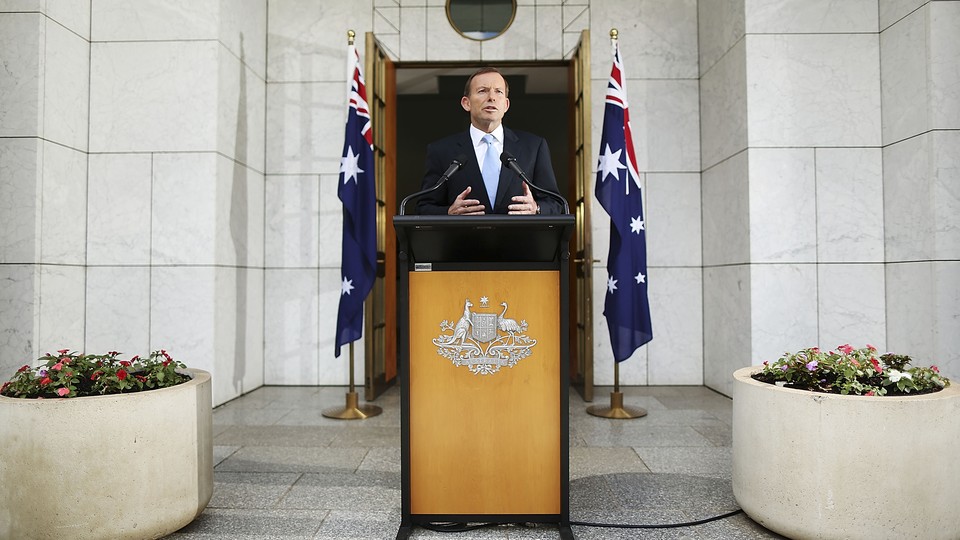 Australian Prime Minister Tony Abbott followed through on a campaign pledge Wednesday with a bill to eliminate that country's carbon tax, kicking off a legislative fight that is sure to garner global attention.
Repealing the tax was a central campaign vow for Abbott, who was elected in September. His plan would replace the tax with an incentive system, giving financial payouts for emissions reductions. While the bill is expected to pass the lower house, its prospects are uncertain in the Senate. Labor and Green Party members are pledging to protect the measure they see as essential for the developed world's worst per-capita carbon emitter.
This is just the latest of Abbott's clashes with environmentalists: Last month, he criticized a U.N. official for suggesting wildfires are linked to climate change and drew fire from Al Gore for downplaying the urgency of climate issues.
The government of Canadian Prime Minister Stephen Harper, a close ally of Abbott, weighed in as well, praising the move.